In conversation: A framework for designing for disruptive technologies
David Wagman | September 19, 2019
The pace of technological change has been breathtaking in recent decades, perhaps especially so as robotics and artificial intelligence take on larger roles in an expanding universe of trades and professions.
How should engineering and technology leaders think about these disruptive technologies as they design products for global markets?
To explore the question (and other engineering and technology questions as part of a series of articles), Engineering360 Editorial Director David Wagman reached out to Massoud Amin, DSc and professor of electrical and computer engineering at the University of Minnesota.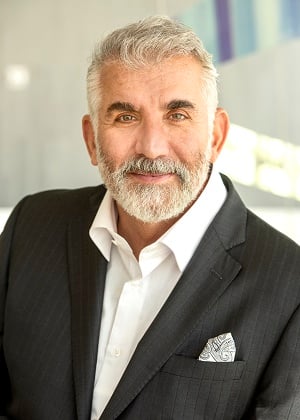 Massoud AminAmin is widely credited as being the father of the smart electric power grid and a cyber-physical security leader, who directed all security-related R&D for North American utilities after the 9/11 tragedies. Amin also directed the Technological Leadership Institute at the University of Minnesota from 2003 until late 2018. He is an IEEE fellow, chaired IEEE Smart Grid and is also an ASME fellow. He holds degrees from the University of Massachusetts-Amherst and from Washington University.
(Read earlier articles in this series: "In conversation: A framework for assessing new technology" and "In conversation:A framework for addressing technology's ethical challenges.")
Massoud Amin: To develop technological leadership, we need to address several interconnected layers from micro to macro — from the individual to the global — including markets and economies, public policy as well as the deeply human dimensions of culture, values and the climate for innovation within organizations.
I firmly believe that the future of our technologies, job creation and global leadership and competitiveness fundamentally depend on human capital, a few judiciously selected vectors of tactical/strategic growth, along with complex yet achievable innovation options/pathways.
The 20th Century in particular marked a period of technology triumphs. Electrification, telecommunications and the Internet, fast and efficient transportation, modern medicine, scientific agriculture and other advances changed — and continue to change — the conditions of human life in the U.S. and around the globe.
In little more than 100 years, the average human lifespan nearly doubled. Greater still have been the new opportunities afforded by technology to each person during that longer lifespan.
Engineering and its impact on societies around the globe are immense as I learned from travels to Egypt, India and China, among other societies/nations. These three ancient civilizations are increasingly leveraging their science, engineering and leadership base to power economic growth and to realize their aspirations toward advancing social progress with positive economic impacts.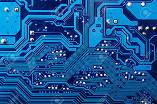 Engineering enhances the quality of human life, grows our economy and serves our society. Three questions
Three fundamental questions are essential for technology leaders to consider and answer regardless of where they live:
1) Can a booming economy that is networked globally and driven by engineering and technological revolution be sustained without intellectual property rights and free speech, particularly now with the Internet?
2) Assuming that in the next decade or so nations reach their growth aspirations and economic goals, will citizens in those places be able to drink the water and breathe the air?
3) Studying the industrial revolution and post-industrial era – as noted in the past two articles - can such growth be achieved more rapidly and ethically?
My short answer is affirmative regardless of the longer-term objectives, strategies and processes adopted within each economy to achieve its goals.
Looking to China
Since early childhood, I have been a student of Chinese culture and civilization, and have regularly visited China. I served as Chairman of the China Center at the University of Minnesota, the oldest such center in the U.S., and I continue to study and to speak about China (and also about India). These ancient civilizations are increasingly leveraging their science, engineering and leadership base to power economic growth, and so are better realizing their aspirations toward societal progress with a positive economic impact.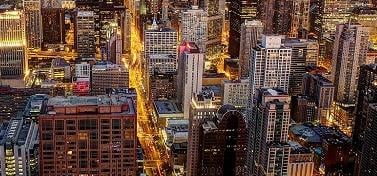 The wealth of nations is not limited by land or minerals, but grows from the acquired abilities of people, their education, experience, skills and health.During the last four decades, China has gone from a nearly "Third World" or developing communist economy to a dynamic and growing competitive market. The country's science and engineering vision and policy have driven a period of historically unprecedented economic growth.
Of course, within this complex civilization and vast, intriguing society many pockets/regions exist with much less economic opportunity and with restricted migration opportunities to prospering cities.
Going forward, macro-to-micro considerations for any successful implementation require that several systemic factors need to be addressed:
• Understanding emergent and accelerated global trends/shifts in multiple economic sectors
• Assessing opportunities in these sectors (combined with economic, policy and cultural interests/goals) and societal shifts/changes
• Understanding the underlying population, economy, power, energy, transportation and water dynamics, risk-managed pathways and scenarios--including the ability to execute efficiently and with high quality
• Achieving clarity on collaboration among political, cultural and institutional actors related to innovation opportunities across multiple economic sectors, along with pros/cons, associated risks, cost/benefit, and strategic/tactical/urgent issues (including scaling factors) and to address them proactively if possible
Empires of the future
Another foundational area is objective-based training and education. "The empires of the future are the empires of the mind," said Winston Churchill.
Echoing this in a 1981 book, Investing in People: The Economics of Population Quality, economist and Nobel Laureate Theodore Schultz argued that the wealth of nations is not limited by land or minerals, but grows from "the acquired abilities of people, their education, experience, skills and health."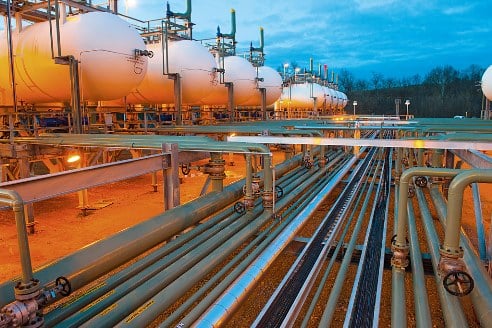 An "open research model" allows companies to leverage assets: If you are innovative, you will find new directions.Because the pace of global change is accelerating, the long-term strategic view of business becomes a vital consideration. Rather than adopt a traditional focus on maximizing short-term profits, the long-term view allows leaders to better consider the impact of emerging trends. They then can make the necessary corrections to enable them to remain a viable player.
To illustrate this, think of top-tier companies that have, over an extended period, achieved double-digit growth while harnessing innovations from inside and outside the organization, and that also have achieved industry/sector leadership across multiple measurable objectives. Those objectives might include:
• Performance trajectory – the rate at which a product's performance has improved, and is expected to improve, over time
• Sustaining technologies – the ability to maintain a rate of improvement and offer customers something more in the product attributes that they already value
• Disruptive technologies – the ability to successfully introduce a very different package of attributes from what mainstream customers historically have valued
As engineers, we need to be able to see past product specifications and ask what our work means to the customer. Just a few years ago, I did not know how many iPads and iPhones I needed!
New directions
Companies that invest in research and development are in a position to advance and launch technological innovations. Increasingly, such innovation will emerge from collaborations among coalitions of companies, universities, national laboratories and government agencies. This "open research model" allows companies to leverage assets — if you are innovative, you will find new directions.
In the U.S., scientists and engineers working in R&D make up about 75 out of every 10,000 people employed. U.S. spending on R&D accounts for about 2.5% of total GDP, yet the results rippling outward from technology investments — and its related educational base — account for perhaps over 50% of the past growth of the American economy.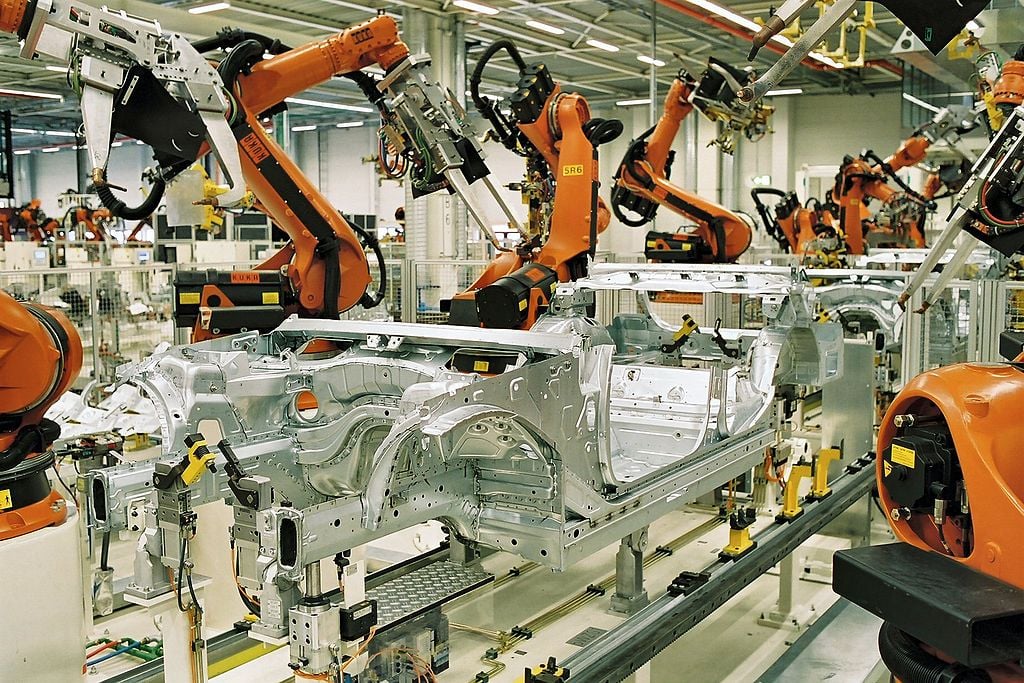 Understanding the changing environment demands not only a constant stream of information but also a tolerance for ambiguity.As the world opens, the value of education continues to rise, and knowledge will play an even greater role in developing technological innovations and in achieving business success. For leaders, the importance of knowledge means pursuing learning with a passion. After all, understanding the changing environment demands not only a constant stream of information but also a tolerance for ambiguity.
I don't mean to overstate the roles of science and technology. But nations that invest in those fields of human capital do better economically than nations that do not.
In a broader context, the need for engineering and our capabilities to strategically enhance our quality of life and to provide an indispensable enabler of great opportunities for a bright future.
We live in a very promising time. Scientists and engineers have major contributions to make and must play a leadership role in these and many other innovations that continue to enrich and improve our lives.
As engineers, scientists, designers and architects, we are problem solvers. The greater the challenge the more relevant, capable and innovative our contributions can become.
Article 1 addressed foresight and pivotal/emerging technologies
Article 2 addressed some of the ethical aspects facing design engineers