Disney, Accenture Interactive create interactive movie posters based on facial recognition tech
Marie Donlon | March 19, 2019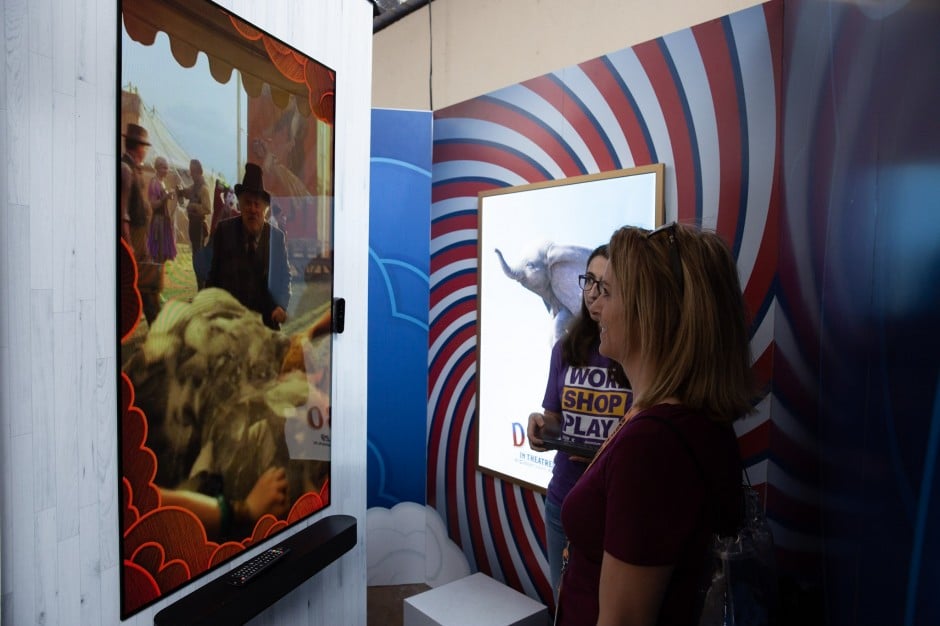 Disney's Dumbo activation at SXSW. Source: Accenture InteractiveInteractive movie posters that use facial recognition technology to reflect the mood of the movie-goer recently made their debut at the South by Southwest (SXSW) Festival in Austin, Texas.
Thanks to a collaboration between Accenture Interactive and Walt Disney Studios, movie-goers were invited to step into a facial recognition photo-booth where they faced a screen with a small camera capturing images of them. Those who had smiled at the camera were treated to scenes from the live-action Disney remake of Dumbo that embodied happiness whereas people who scowled at the camera were treated with scenes from the film that embodied anger.
The purpose of the technology, which was demonstrated through the collaborators' Studio Lab, is to create a bond between movie-goer and film through interaction, thereby personalizing the movie-going experience. The facial recognition technology can detect a range of emotions on the faces of movie-goers that run the gamut from happy to sad and can locate a film scene that corresponds to the movie-goers' emotions, according to the makers of the high-tech movie posters.
"From your eyebrows for surprise or your smile for joy, it reads that emotion that you're showing, and what we do is we respond to you with scenes from the movie that really reflect the emotion that you're portraying," said Patrick Kennedy, digital transformation lead for media and entertainment at Accenture Interactive.
"As long as you are giving to people the right rational reason and you are exercising care, it's a great way to humanize [the poster]," Kennedy said. "Studio Lab is looking at how it brings a more human resonance to that messaging. So today when you see a poster in a cinema, that's just a poster of that thing, but when you can use facial recognition, there is a two-way communication that you can start to have with a character."
Although still in development, the interactive movie poster prototype and facial recognition booth were also featured on the Dumbo red carpet during the film's March 11 premiere.