New York nonprofit recycles textile waste
Marie Donlon | February 14, 2019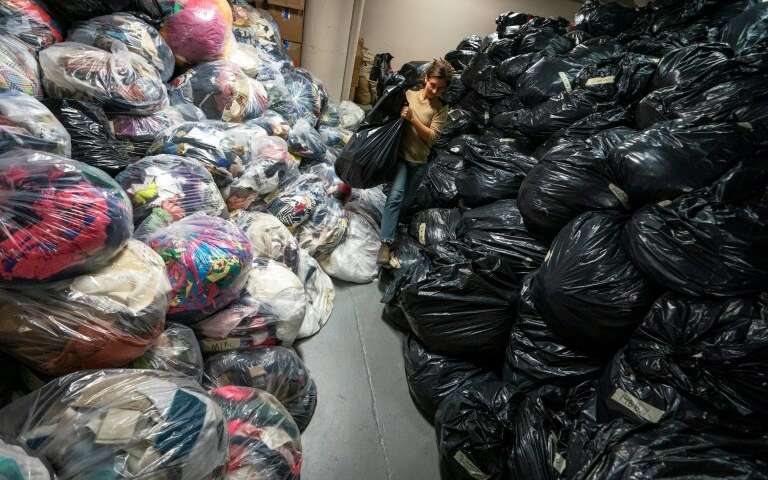 Source: AFPAmid growing pressure to lessen its impact on the environment, New York City's fashion industry is turning to a nonprofit to dispose of its textile waste.
Fabscrap is an organization that recycles and reuses discarded textiles of all shapes and sizes, and takes in an estimated 3,000 lb of fabric a day, including material deemed unsuitable for donation. The company has established partnerships with around 250 ready-to-wear labels as well as many haute couture houses. Discarded fabrics are sourced from shops like Oscar de la Renta, Marc Jacobs and J.Crew. Workshops and up-and-coming designers also contribute scraps to the company. Of the scraps collected, an estimated 41% are resold, 5% are landfilled and 54% are recycled or reused. Some material is shredded to use as home insulation material, as pillow filling or used to make blankets for moving companies. Materials like spandex and Lycra that cannot be shredded are used to fill punching bags at boxing gyms. As part of its operations, Fabscrap gives customers access to textile data about their fabric waste including calculations of their carbon footprint savings.
Playing host twice a year to New York Fashion Week and as home to a number of design houses, New York has established itself as one of the fashion capitals of the world. However, with it comes excessive textile waste. Last year alone the company recycled and reused 150,000 lb of clothing, but that is only a fraction of the waste generated by New York City's fashion industry, according to Fabscrap founder Jessica Schreiber.
Word that the fashion industry, particularly fast fashion, is harmful to the environment has inspired one designer to create a sustainable fashion line using wood as the primary material. Meanwhile, a team of scientists from the University of New South Wales is turning old clothing and bedding into building materials.