Report says fast fashion hurts workers, the environment
Marie Donlon | January 11, 2019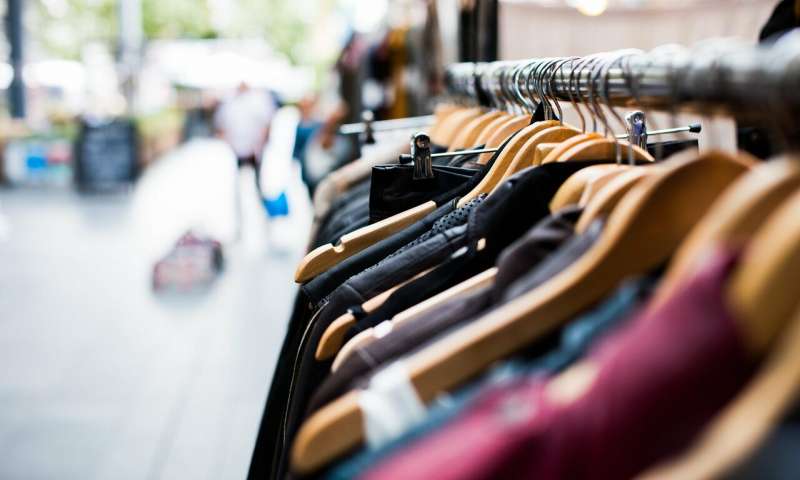 Washington University researchers are calling the phenomenon of fast fashion a social justice and environmental crisis in a new paper.
Defined as inexpensive and easily available clothing, fast fashion, according to the authors of the article "The Global Environmental Injustice of Fast Fashion," has resulted in a social and environmental crisis affecting the textile industry. Fast Fashion is associated with the growing of water-intensive cotton, the release of untreated dyes into water sources, low-wages and low-quality working conditions.
Despite that, fast fashion enables consumers to buy more garments for less money, the authors argue it comes at a significant cost, particularly to those living near textile manufacturing hubs and exposed to an array of environmental health hazards, generally in China and Bangladesh. The authors also point to the waste that accumulates from the rapid production of clothing. An estimated 85% of clothing in the United States, which is the largest global consumer of both clothing and textiles, ends up in landfills each year, according to the report. That is nearly 3.8 billion pounds of clothing a year, or 80 lb of clothing each year per American.
"The disproportionate environmental and social impacts of fast fashion warrant its classification as an issue of global environmental injustice," said Christine Ekenga, an assistant professor at the Brown School and co-author of the paper.
Authors of the paper also address some possible solutions to the problem including corporate sustainability, trade policy, the role of consumers and sustainable fibers.
Recently, the fashion industry has been called out by British lawmakers for being a major contributor of greenhouse gases as well as encouraging excessive textile waste. With the spotlight now firmly on the industry, scientists are coming up with creative uses for discarded clothing and other textiles, with one team from the University of New South Wales turning old clothing into construction materials.
The paper, "The Global Environmental Injustice of Fast Fashion," was published in the journal Environmental Health.