California to scale back high-speed bullet train project
Peter Brown | February 14, 2019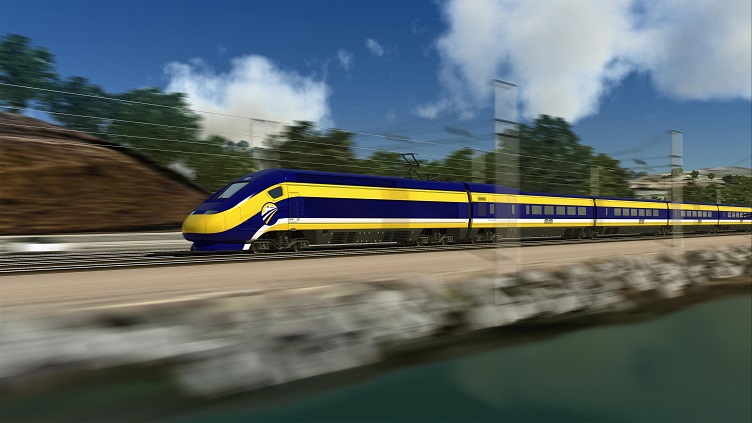 An artist rendering of the high speed rail in California. Source: California High Speed Rail Authority
In his first State of the State speech, newly-elected California Governor Gavin Newsom announced plans to scale back the high-speed rail project that has been under development in the state since 2008.
Instead, Gov. Newsom wants to complete the initial rail line that has been under development between Bakersfield and Merced, and aims to garner funding from private sources as well as the Federal Reserve to continue work on other parts of the bullet train. Originally, the bullet train would travel between Los Angeles and San Francisco and eventually from Sacramento to San Diego.
"There's been too little oversight and not enough transparency," Newsom said in the speech. "Right now, there simply isn't a path to get from Sacramento to San Diego, let alone from San Francisco to L.A."
In March of last year, new estimates for the high-speed rail were released with the project ballooning to $77.3 billion, up 20% from updated estimates in 2016 and more than double the original proposed cost of the bullet train from 2008, which was $32 billion.
While California will scale back the project, it won't completely abandon it.
"For those who want to walk away: Abandoning high speed rail means we will have wasted billions of dollars with nothing but broken promises and lawsuits to show for it," Newsom said. "This is so much more than a train project. It's a transformation project. Anchored by high-speed rail, we can align our economic, workforce and transportation strategies to revitalize communities across our state."
Originally, the California high-speed rail would have included 24 stations and a two hour and 40 minute trip between Los Angeles and San Francisco, traveling at speeds of up to 220 mph. A proposed expansion would later link cities in other states including Las Vegas, Phoenix, Salt Lake City and Denver. Given California's trouble launching its high speed rail, these projects are less than likely at this point.
Competing ideas have also cropped up in the 11 years of development of the high speed rail including Elon Musk's SpaceX Hyperloop, which has been tested at the company's headquarters in Hawthorne, California for the past few years. While also in its nascent stages, the hyperloop is billed as a rail system that could either be built underground (as in the case of what SpaceX is planning) or above ground on pillars as some competitors are envisioning.
The hyperloop would use magnetic levitation to lift a pod — carrying either cargo or passengers — off the track and gliding along through a tunnel on a friction-free track at speeds as high as 670 mph.