California High-speed Rail Project Billions Overbudget, Years Behind: Rail Authority
Jonathan Fuller | March 13, 2018
The California High-Speed Rail Authority released its 2018 Business Plan on March 9, revealing hiked costs and pushed deadlines for its planned high-speed rail system.
The business plan defined the following updated costs, many of which are 20-35 percent higher than initial estimates:
-A new estimate-of-completion of $10.6 billion for the Central Valley Segment
-An updated Silicon Valley to Central Valley Line is now estimated at $29.5 billion, and it also reflects an extended completion schedule of 2029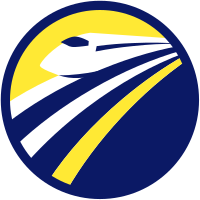 -A new Phase 1 System estimate, including sections from Bakersfield to Anaheim and from Madera to Merced and completing final improvements between San José to San Francisco (Salesforce Transit Center), of $77.3 billion. A completion schedule of 2033, four years longer than previous estimates, was assumed.
The Phase 1 System, which would connect Los Angeles and San Francisco, was originally slated for completion in 2029. The new $77.3 billion estimate is 20 percent higher than 2016 figures, and the new business plan acknowledges that it could increase again in the future.
California voters approved Proposition 1A, authorizing nearly $10 billion in bond money for the construction of the initial portion of the system, in 2008. Since that time, the project has struggled with delays, cost overruns and waning public support.
The completed project would involve 24 stations and a two hour 40 minute trip between Los Angeles and San Francisco at speeds up to 220 mph. The entire system would connect the cities of Sacramento, San Francisco, San Jose, Los Angeles and San Diego. A proposed private XpressWest leg would connect Palmdale, California, and Las Vegas, later linking to Phoenix, Salt Lake City and Denver.