Gate Scientific's Wi-Fi Precision Hotplate Stirrer
Gary Kardys | August 29, 2018
Gate Scientific has developed an innovative hotplate stirring system for heating and mixing liquid samples for research, product development and quality control applications in materials and chemistry intensive industries such as life science, biotech, pharmaceutical, glass and CASE (coating, adhesive, sealant, elastomer) manufacturing.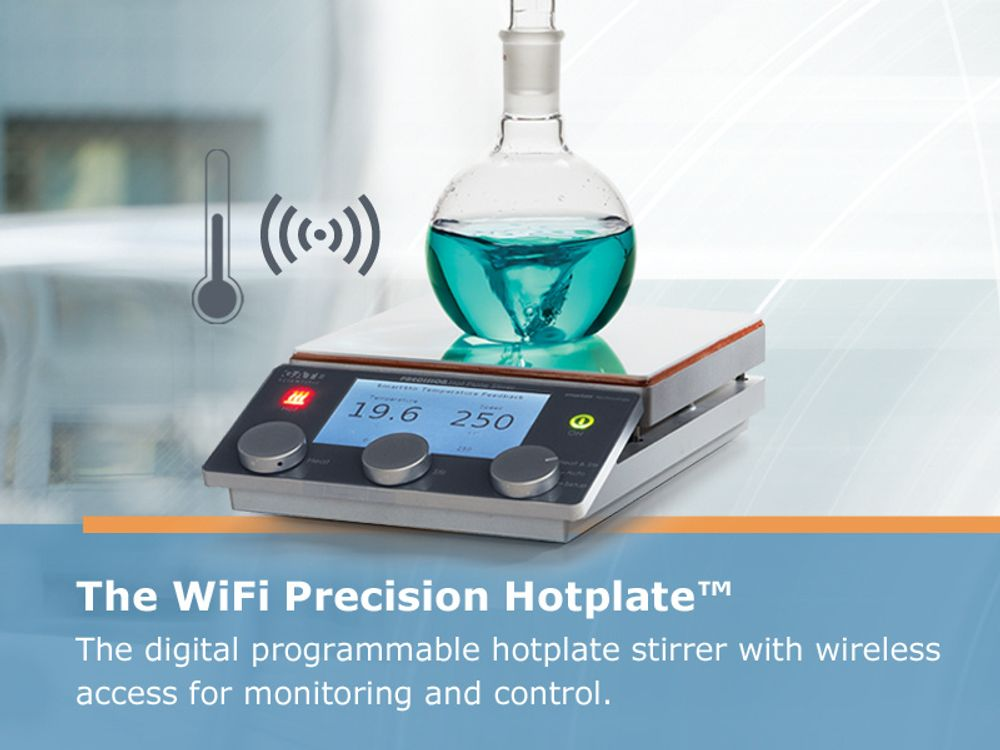 The Wi-Fi Precision Hotplate uses a SmartSense Stirbar to wirelessly monitor the actual temperature within the stirred media. Source: Gate ScientificThe new product is unique in its ability to measure and control the actual temperature of the liquid media being heated or stirred. Most hot plate stirrers measure the hot plate or heat source temperature. Researchers often need another thermometer or temperature sensor within the stirred liquid. The hot plate temperature is not typically controlled by the external thermometer, so users have to set the hot plate to a slightly higher temperature than the desired temperature of the liquid being stirred.
In Gate Scientific's system, a magnetic stirring bar, called SmartSense Stirbar, contains a RFID wireless temperature sensor and power source.
The RFID-enabled SmartSense Stirbar measures the temperature of the liquid and continuously relays data to the digitally programmable hotplate stirrer via wireless communication. Based on real-time information from the stir bar, the Gate Precision Hotplate Stirrer will self-adjust the heat setting to maintain the temperature as specified. Dual sensing elements ensure accurate temperature measurements.
The SmartSense technology and the strong neodymium magnet comes encased in inert EFEP fluoropolymer for a broad range of applications. The Wi-Fi con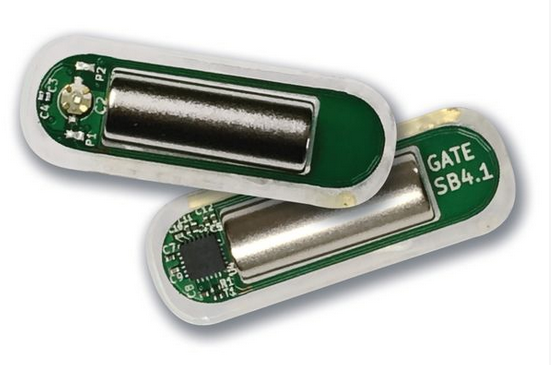 RFID-enabled SmartSense Stirbar measures the temperature of the liquid in which it is immersed and continuously relays the data to the hotplate stirrer via wireless communication. Source: Gate Scientificnectivity streamlines data collection and allows remote monitoring of experiments.

The Gates Scientific's Wi-Fi Precision Hotplate Stirrer™ was demonstrated at the 256th American Chemical Society (ACS) national meeting and exhibition held in Boston between August 19 – 23.