Abrasive Waterjet Cutting Machine to be Demonstrated at IMTS 2018
Engineering360 News Desk | August 07, 2018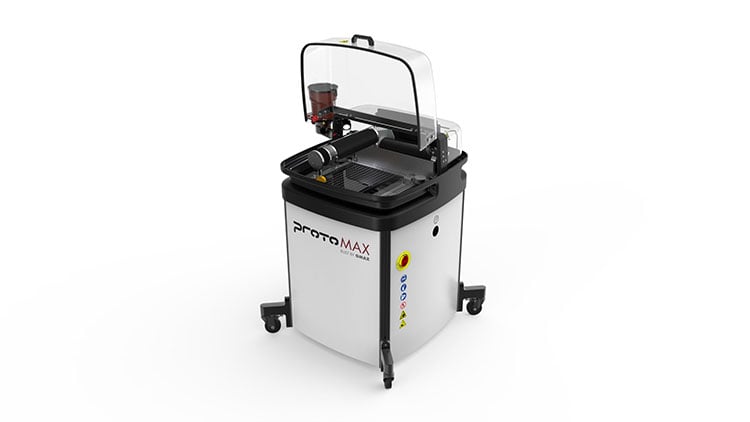 Source: Omax
Omax will demonstrate its new ProtoMax personal abrasive waterjet system. ProtoMax is a compact, self-installed cutting system for prototyping and low-volume cutting of almost any material around 1 in. thick. The system works well for small job shops, engineering classrooms, makerspaces and personal use. It is a useful addition for large shops and fabricators that need occasional waterjet capabilities to complement their other cutting systems.
At the Omax booth, there will be live cutting demonstrations on several other high-productivity cutting solutions. This includes the Maxiem 1530 with A-Jet, MicroMax and an Omax 80X series with Tilt-A-Jet.
Omax software engineers, certified technicians and applications specialists will be available in the booth for one-on-one discussions of programming with the Omax Intelli-MAX Software Suite, software features, cutting applications and best practices.
Omax machine shop supervisor Dan DeWaal will be at the Omax booth to present how abrasive waterjet cutting fits into the overall manufacturing process as part of the IMTS Conference program on Monday, September 10 in room W192-A.
The company will demonstrate these systems in booth No. 236222 and in the Smartforce Student Summit, where students and teachers can explore new technologies through hands-on learning opportunities.