Recycling Li-ion Batteries with Old Mining Technology
S. Himmelstein | August 03, 2018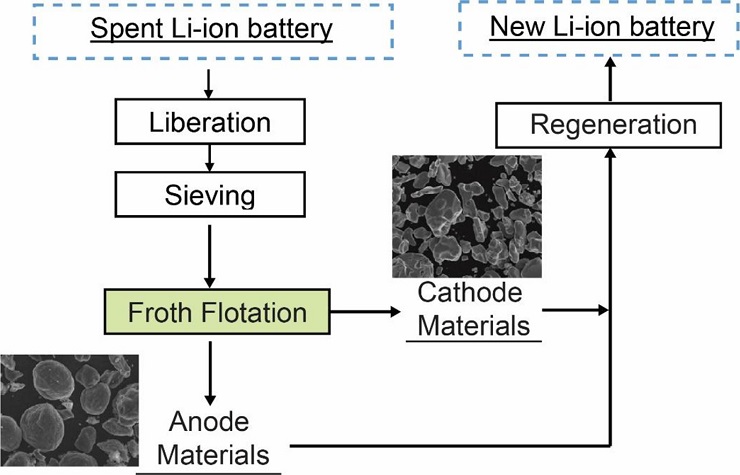 Schematic of the materials recovery process. Source: Michigan Technological University
Chemical engineering students at Michigan Technological University look to the past to improve the future of lithium-ion battery recycling. They adapted tried and true technology used in the mining industry during the last century to selectively recover electrode materials from old batteries.
A froth flotation process similar to that used to separate metal from ore was tested with kerosene as the collector. The low-cost, low-energy scheme was demonstrated to recover graphite, cobalt, lithium and other critical materials. About 90 percent of anode materials and 10-13 percent of cathode materials were floated in froth layers. Standard gravity separation effectively separated copper from aluminum.
The froth flotation process using kerosene as the collector produced a tailing product having cathode materials of higher purity than those obtained without kerosene. For spent lithium-ion batteries, a low purity of cathode materials in tailings might be improved by fine grinding, which would expose freshly liberated hydrophobic surfaces and render more anode materials.