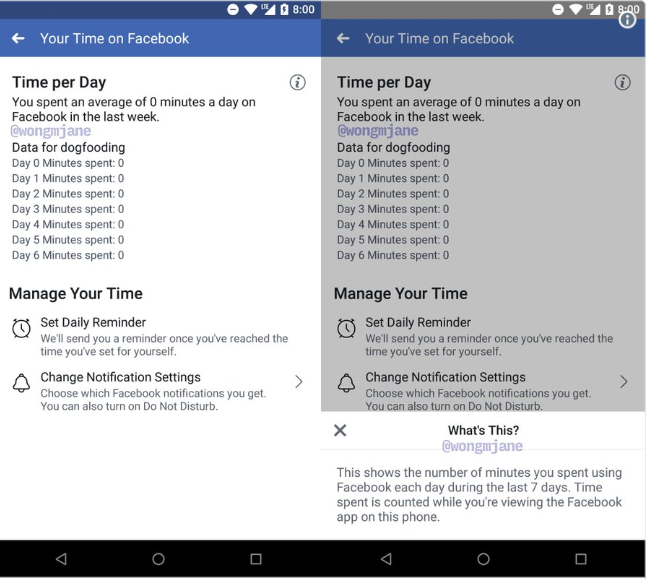 Source: TwitterWhile it might not come as much of a surprise that the majority of folks on social media are wasting a significant amount of time on social media, Facebook users in particular will have access to actual numbers thanks to a new Facebook feature.
In a new era of transparency following a fake news controversy and the Cambridge Analytica scandal, Facebook will be offering users a glimpse at the amount of time they spend using the social media platform with a new feature dubbed "Your Time on Facebook."
Although still in development, the feature will offer users a detailed look at the time they spend on the site listed by day. In order to cut back on that time spent, Facebook is also expected to offer users the option to receive a push notification once users have reached a self-imposed time limit.
When asked about the feature, Facebook announced: "We're always working on new ways to help make sure people's time on Facebook is time well spent."
According to other reports, users of Instagram (which is owned by Facebook) can also expect a similar offering in the near future.