Bringing Multifunctionality via Sensors to the Contact Lens
S. Himmelstein | June 22, 2018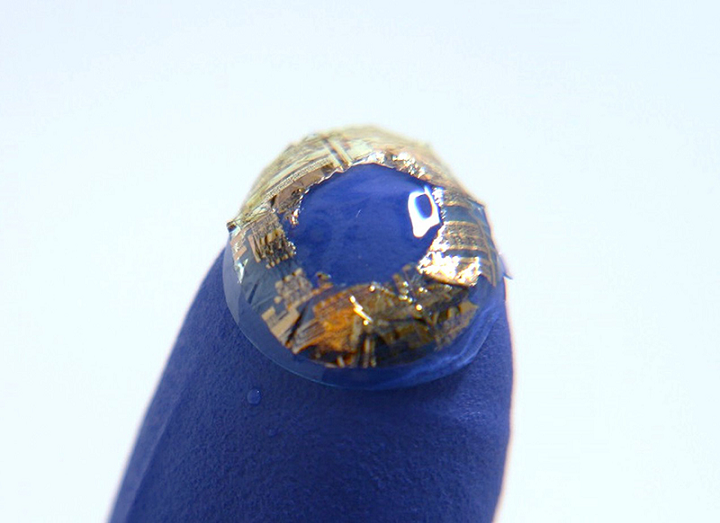 A commercial soft contact lens is combined with an ultrathin conformal sensor circuit. Source: Purdue University
Improved vision and continuous detection of glucose, lactate and pH values are in sight with a soft, sensor-equipped contact lens designed at Purdue University. Monitoring these parameters would be beneficial for those living with diabetes, hypoxia and ocular tissue health issues.
The hydrogel-based contacts are combined with ultrathin conformal sensor circuits to produce a smart lens platform. The new devices are breathable, biocompatible and intended for long-term wearability.
Advanced eye care applications are now possible with the technology to marry soft, silicon-based contact lenses with different semiconductor devices. The researchers envision use of the smart lenses for controlled release of ocular drugs, eye-wearable night vision and augmented reality.
The technology has been patented and is available for licensing as the researchers continue to test the mechanical and electrical properties of the lens.