Fused Silica Optical Windows from Advanced Optics
Roger Pink | May 31, 2018
Advanced Optics offers custom manufactured fused silica optical windows in a variety of shapes, dimensions and finishes. Fused silica windows are used in many industries including aerospace, astronomy, avionics, medical and academics. Fused silica's excellent optical characteristics make it an ideal optical window material for many demanding applications.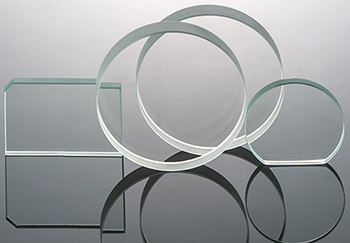 Image Source: Advanced OpticsFused silica is an excellent material for achieving a high degree of purity and superior environmental durability. With a low coefficient of expansion and outstanding resistance to thermal shock, it is well suited for laser applications. Its excellent transmission bandwidth, spanning UV to the NIR, makes it appropriate for most applications.
In addition to in-stock fused silica optical windows, Advanced Optics' skilled team of craftsman can provide:
Parallelism of > 2 arc seconds
Scratch and dig of 10-5
Modification of supplied substrates
Custom fabrication and free engineering services
Anti-reflective coatings including BBAR, MgF2 and custom coatings
Advanced Optics' extensive product line includes precision and commercial grade optical mirrors and windows as well as single- and double-sided optical flats. Whether you require custom optical fabrication or one of our extensive catalog optics, Advanced Optics will accommodate your project.