Honeywell Partners to Develop Aircraft Internet Connectivity System
Engineering360 News Desk | April 16, 2015
Honeywell and Inmarsat have teamed up with Kymeta to design a Ka-band wireless antenna for commercial and business aircraft.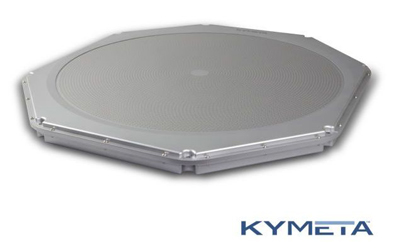 Kymeta-mTenna. Source: Honeywell AerospaceThis device will provide in-flight Internet connectivity to passengers andis expected to offer faster connectivity and better-quality broadband service. The flat-panel design is lighter and will reduce weight and drag on the aircraft, thereby reducing maintenance costs and fuel.With this partnership, Kymeta's mTenna antenna products will be integrated with Honeywell's JetWave aviation product line. JetWave is a satellite communications hardware range, designed to support Inmarsat's GX Aviation service that will be available later this year.
"Having Kymeta and Inmarsat aligned with Honeywell ensures we stay forward-looking with new antenna technology that will be more efficient and compact, providing customers with even faster global in-flight connectivity" says Honeywell Aerospace marketing and product management vice-president Jack Jacobs.