Plant Cell Structure Could Improve Renewable Materials
Engineering360 News Desk | April 13, 2015
An advance in the understanding of wood has led to an increased potential for using plants in renewable materials, energy and building construction.
This follows research done by the universities of Warwick and Cambridge and the discovery of a previously unknown arrangement of molecules in plant cell walls.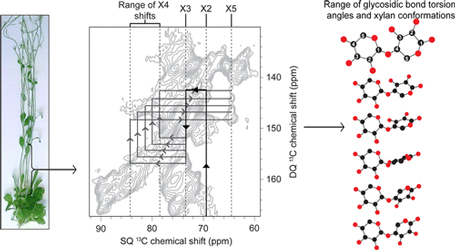 The plant secondary cell wall is a thickened polysaccharide and phenolic structure, providing mechanical strength to cells, particularly in woody tissues.Source acs.orgThe researchers investigated the polymer xylan, which makes up around one-third of wood matter. Plant cell walls are important because they provide mechanical strength to plants.
"Using advanced NMR [Nuclear Magnetic Resonance] techniques we found that the xylan polymer, which comprises about a third of wood, has an unexpected shape inside the plant cell walls," says Professor Ray Dupree from the University of Warwick, one of the research study's authors.
The researchers found the structure of the xylan by creating 2D maps of the molecular structure of the woody stalks of thale cress at the NMR facility at the University of Warwick in the UK.
"This major step forward in understanding the molecular architecture of plant cell walls will impact the use of plants for renewable materials, energy and for building construction," says Professor Paul Dupree from the University of Cambridge.