Five Important Considerations When Selecting a Heavy Industrial Fan
January 31, 2018
Sponsored Content
Sponsored content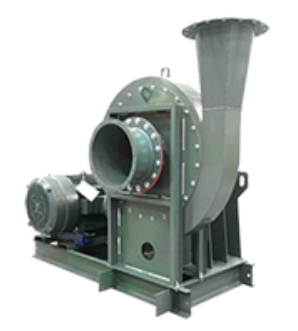 Figure 1. New York Blower provides customized fans to the OEM and industrial markets. Source: New York BlowerThere are multiple basic considerations when selecting a custom, engineered-to-order (ETO), heavy industrial fan. These steps involve providing basic information, specifications and drawings, with substantial communication between the user and manufacturer. Initiating the process is easy when the customer is aware of the information needed, as well as what should be avoided.
Good Communication Is Key
Based on minimal information, the fan manufacturer will be able to settle on a basic configuration and provide a quote. For the fan selection and quote to be as accurate as possible, there are a few things to keep in mind. At the top of the list is the need for clear and concise communication. Whether it is providing complete answers on an intake form or setting expectations at in-person and phone meetings, the match between application and product rests on the ability to communicate fully from start to finish.
Examples of typical communication challenges include:
Clearly identifying the engineering units used. When gas streams are involved, standard and normal conditions have different reference temperatures and densities globally.
Specifying mass flow, actual flow, standard flow or normal flow to eliminate confusion over the use of standard and normal conditions.
Discerning whether the customer would like total pressure rise or static pressure rise, and between which physical locations in the duct work the customer wants the pressure rise.
The person most familiar with the requirements of the fan should be the lead communicator. Discussions should span required specifications, challenges experienced with past installations and the concerns regarding the current fan selection.
Specifications Involve General Information and In-Depth Requirements
General information that should be provided to begin the selection process includes:
Type of gas being moved
Type of fan required
Number of systems
Fans per system
Expectations regarding equipment life
Application
Fan type: axial, centrifugal, mixed flow or turbo
Fan arrangement and control
Ancillary items to be supplied by fan manufacturer
In an effort to provide complete specifications, the information should include:
Noise levels to be maintained. Noise emissions affect the fan design.
Driving the fan involves such options as an electric motor, engine, steam turbine, etc., as well as fan driver connection.
Fan speed, as direct drive variable speed, constant speed or belt driven fans are not created equal.
Detailed specifications, if necessary, and whether or not the customer wants to use the fan­­­ manufacturer's specifications.
Thorough corrosiveness information about the gas stream.
Dimensions of the ducts, duct bends, splits, headers and other components, both before and after the fan, so the manufacturer can understand the flow pattern and recognize stability issues.
It is imperative that requirements for the end-use process, location, installation, schedule and future operation be considered in order to ensure the selection of a highly reliable and efficient fan at a competitive price.
Additional information to achieve necessary performance requirements involves:
Partial load and operating points
Mass flow
Air density and air analysis at all operating points
Barometric pressure at job site
Specific heat ratio
Inlet volume per fan
Total pressure of inlet and outlet ducts
Dimensions and area of inlet and outlet ducts
Estimated length of inlet and discharge transitions
Inlet temperature
Preferred fan speed
Future demand/load conditions
In addition, there are construction and special requirements involving fan rotating assembly, bearings, couplings, drivers, sound, test, paint requirements, spare parts and storage.
The Importance of Location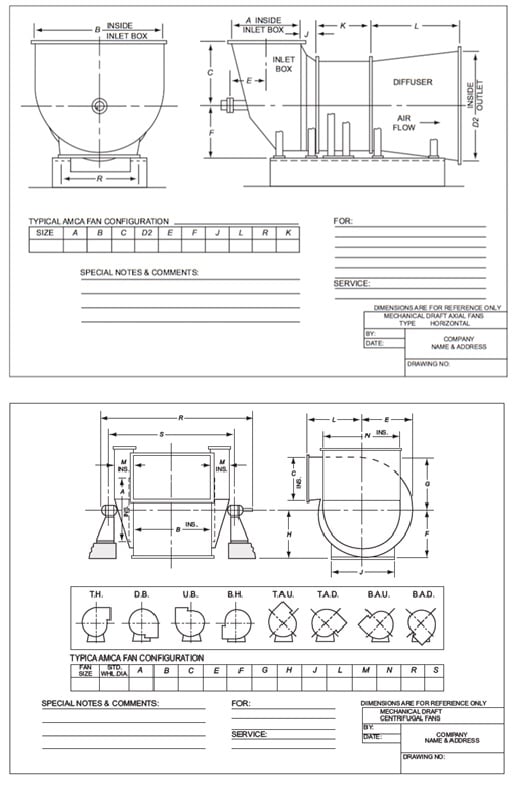 Figure 2. Typical dimensional print for an axial fan (top) and centrifugal fan (bottom). Source: New York Blower
Providing information as to the location and the environment where the fan will be installed is extremely important. Equipment must be appropriate for environmental conditions — not all fans are designed for corrosive applications. Where the fan resides will make a huge difference on many aspects of selection as well as installation.
Important location considerations include:
Site elevation above sea level
Density
Humidity
Inlet temperature to the fan
Conditions at fan location
Concrete on the ground
Building beams
Building floor
The type of foundation at the site directly influences the design of the shaft, bearings and couplings.
The geographic location for the fan's installation is also important. For example, the location helps identify the shipping options that influence the size of individual fan components. Large fans are shipped to the site in pieces and assembled at the site.
Drawings, Photos and Digital Files
Provide drawings, pictures or digital files of the location of the fan showing the ductwork, motor location and accessories connected to the fan such as dampers, silencers, diffusers, lubrication units, etc.
Drawings are an excellent place to mark where you need the pressure generated from the fan. Write on the drawing Plane 1 (upstream of the fan) and Plane 2 (downstream of the fan) and then identify the total pressure needed at both locations. This eliminates any doubt of the performance needed from the fan.
Installation
While there are very specific installation procedures for all industrial fans, there are basic installation guidelines that should be followed. Before all installations, it is important that the manufacturer's instructions be carefully reviewed and understood. Any questions should be resolved before installation is started.
Installation of all equipment must be handled by qualified and experienced personnel. Although protective devices are standard features on some types of fans, on others these same features are optional accessories based on the type of system, fan location and plant operating procedures. The customer should determine the proper safety devices required to meet company and governmental guidelines and ensure that the fan is not operated without them.
For example, do not exceed:
Maximum design gas stream temperature and speed of fan equipment
Maximum allowed bearing temperature, as excessive bearing temperatures will break down lubrication, shorten bearing life and void bearing warranty
Maximum allowed bearing vibration, as excessive bearing vibration even for short periods will diminish bearing life and void the bearing warranty
Maximum misalignment allowed with the driver, coupling, belts, etc.
Newly installed fans should have bolts checked for tightness and drives checked after eight hours of operation and again in two weeks. Failure to do this can result in damage to the fan and harm to personnel.
Summary
The selection of an industrial fan involves providing considerable information. Nothing replaces working with a knowledgeable and experienced partner that can guide users in the selection process, resulting in the right fan for the application at hand.
The New York Blower Company designs and builds fans and blowers to move air and most gases in all types of commercial and industrial applications. A variety of catalog and custom-designed fans are available to supply standard and exclusive applications. Fans are constructed of proven industrial materials, such as fiberglass, steel, aluminum and stainless steel, along with numerous special coatings for erosion and corrosion.
In addition, NYB has the expertise to upgrade, repair and rebuild any fan regardless of the original manufacturer. Our trained technicians can do a field analysis or transport fans to our new laboratory where an extensive array of testing is available.