Shape Memory Alloy Enables Foldable Aircraft Wings in Flight
Eric Olson | January 26, 2018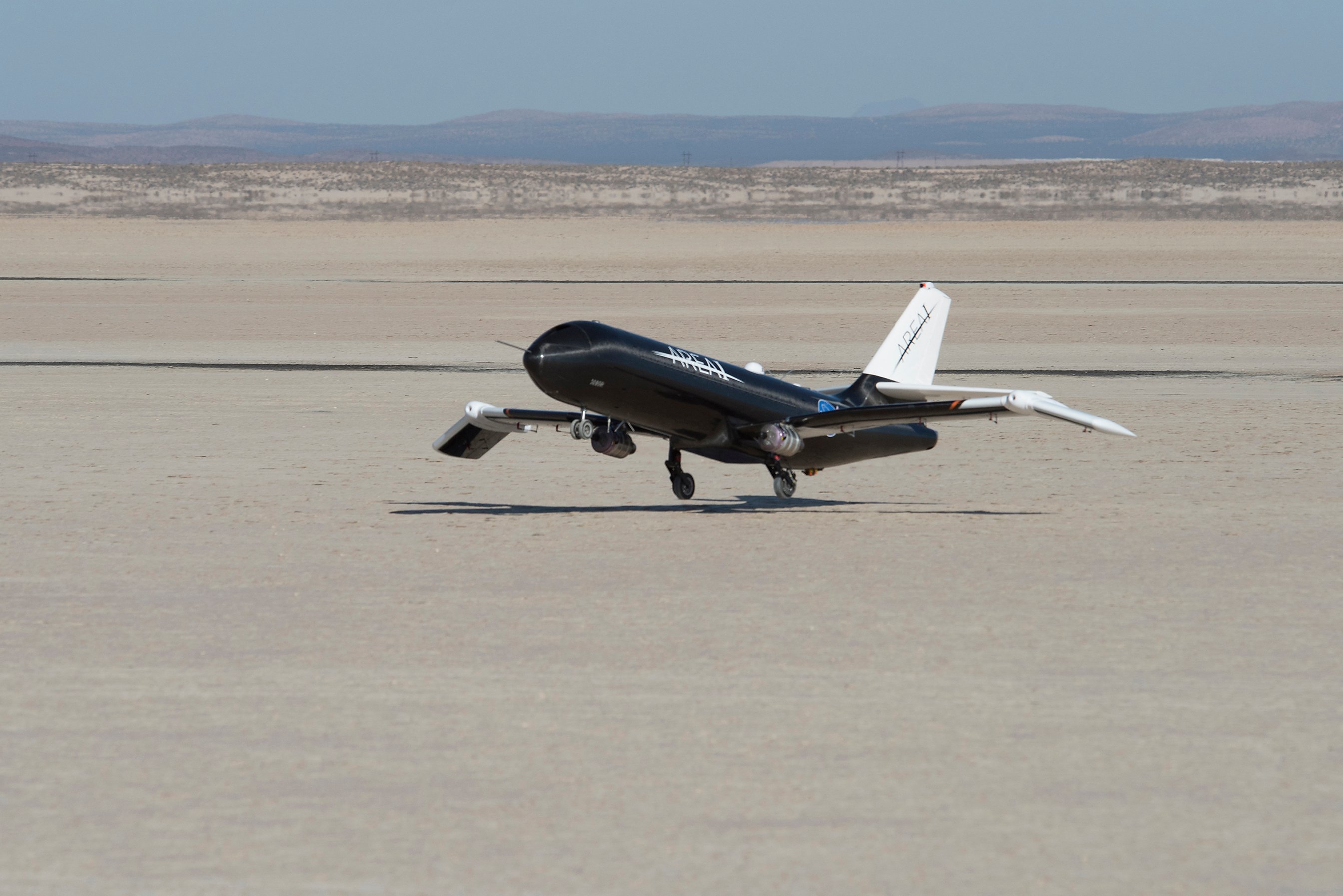 The folding wings were deployed on a remote-controlled drone testbed called Prototype Technology-Evaluation Research Aircraft (PTERA). Source: NASA / Ken UlbrichTraditionally, aircraft wings are constructed and remain in a fixed position throughout all segments of a flight, their shape altered only by the movement of control surfaces such as flaps and ailerons. Now, a new flight technology has been demonstrated that permits wings to fold up and down on demand. Such wing shape reconfiguration could enhance aerodynamic performance by providing the ability to adapt to various flight conditions.
The tests took place at NASA's Armstrong Flight Research Center in California as part of the Spanwise Adaptive Wing (SAW) project.
The key technology enabling the foldable wings was a shape-changing lightweight material known as shape memory alloy integrated into actuators. As the shape memory alloy was heated and cooled by a controller, a twisting motion was initiated in tubes, folding the outer portion of the wings up to 70 degrees above and below horizontal.
Foldable wings have been tested previously, including on the supersonic XB-70 Valkyrie test aircraft. But the innovative shape memory alloy material may enable an 80 percent reduction in weight in contrast to bulky conventional hydraulic actuation systems and motors.
"Folding wings has been done in the past, but we wanted to prove the feasibility of doing this using shape memory alloy technology, which is compact, lightweight and can be positioned in convenient places on the aircraft," said SAW Co-Principal Investigator Othmane Benafan. "We wanted to see: can we move wings in flight, can we control them to any position we want to get aerodynamic benefits out of them, and could we do it with this new technology."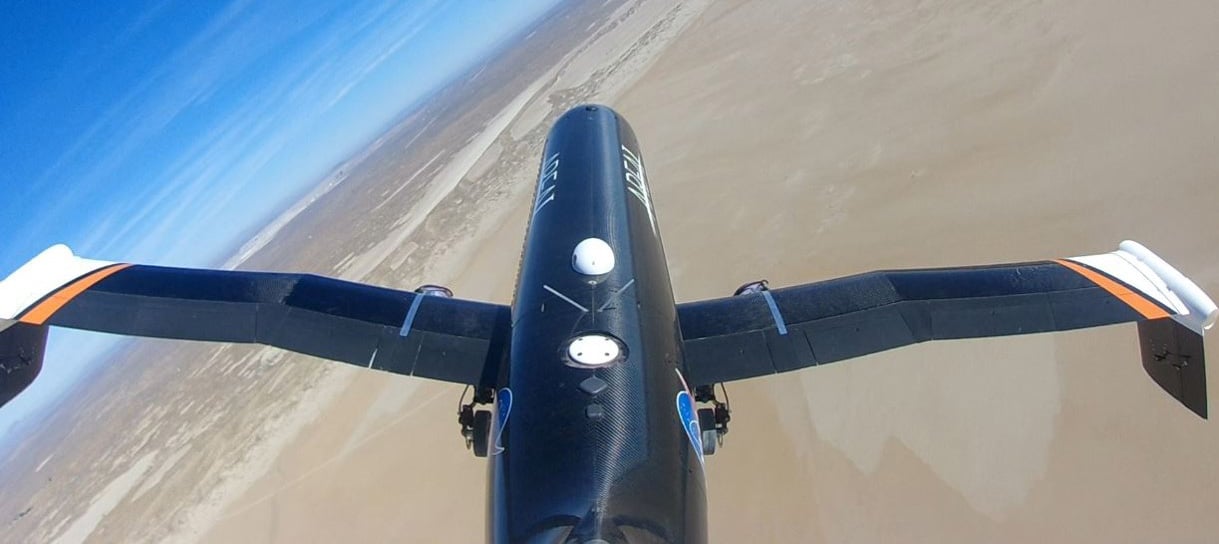 A view down the fuselage of the plane from a camera mounted at the top of the aircraft's rudder showing the wings folded to their maximum extent downward. Source: NASA
Folding wings could provide aerodynamic benefits in both subsonic and supersonic flight. At speeds lower than Mach 1, folding wings could allow increased controllability that enables reduced-weight designs for heavy parts of the airplane like the rudder, as well as situational adjustment to varying flight conditions like wind gusts. Above the speed of sound, angling the wings downward allows the aircraft to "ride" its own shock wave, reducing drag.
The folding wings were deployed on a remote-controlled drone testbed called the Prototype Technology-Evaluation Research Aircraft (PTERA) built by Area-I, Inc. Further testing will take place later in 2018. In addition, shape memory alloy actuators will be integrated into the wing of an F-18 for expected tests at NASA's Glenn Research Center.
"We put the SAW technology through a real flight environment, and these flights not only proved that we can fly with this technology, but they validated how we went about integrating it," said SAW Principal Investigator Matt Moholt. "We will use the data from these flights to continue to improve upon the actuation system, including speed and smoothness of actually folding the wings, and we'll apply them as we get ready to fly again in 2018."
SAW is a collaboration between three NASA Research Centers — Armstrong, Glenn and Langley — along with Boeing Research & Technology and Area-I.
Work on shape-changing wings is an active area of research. Scientists in France recently created a morphing wing with trailing edge vibrations that mimics the efficient aerodynamics of birds, a technology that could reduce fuel use by 3 to 4 percent if deployed commercially.