On its mission to provide low cost space access, Generation Orbit Launch Services Inc. (GO) has reached another milestone. In partnership with NASA the company has successfully carried out flight testing of its GO1 Inert Test Article (GO1-ITA) testbed mounted under the fuselage of NASA's C-20A research aircraft.
GO1-ITA is a prototype model of the GOLauncher1 (GO1) single-stage, air-launched rocket. Mounted on the underside of an aircraft, the booster is designed to hitch a ride into the sky before being released to fly a variety of suborbital trajectories for microgravity research and hypersonic flight testing.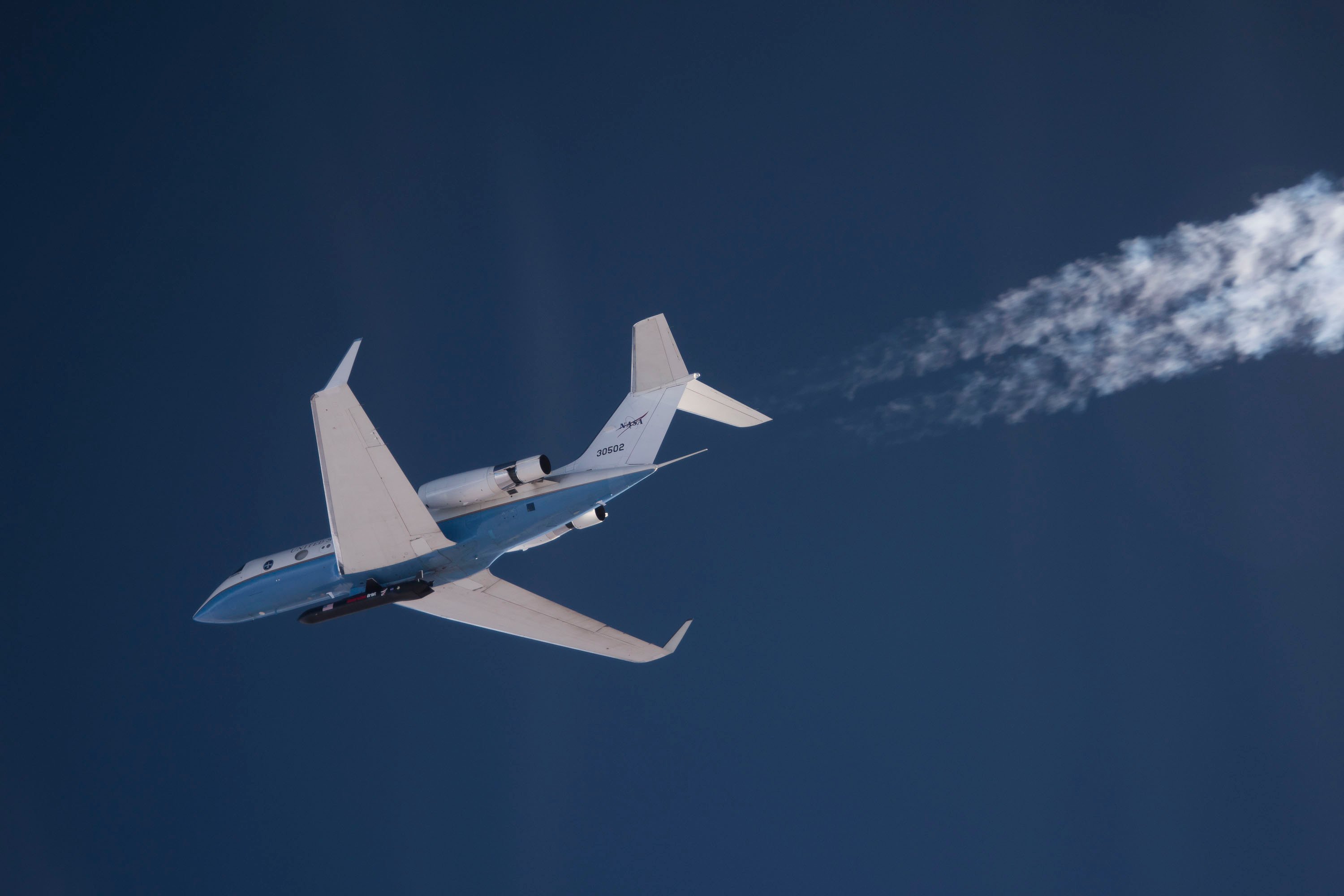 The GO1-ITA testbed was mounted under the fuselage of NASA's C-20A research aircraft. Source: NASA Photo/Jim Ross
With the same mass and outer surface profile as the GO1, the GO1-ITA testbed was sent on the flight tests to validate GO1 models in preparation for operational flights starting in 2019. A series of three flight tests was completed successfully in the skies above NASA's Armstrong Flight Research Center in California, including a unique release maneuver that will be used to air launch GO1.
"I'm immensely proud of our team and what has been achieved in a very short timeframe," said GO CEO AJ Piplica. "To go from concept to flight of our company's first flight hardware on a manned aircraft in under two years shows the talent, belief, and sheer force of will that are the trademark of the culture we're continuing to build at GO."
GO1 is designed to send payload masses between 30 and 200 lb. (9 and 90 kg) on suborbital microgravity research trajectories up to 300 km (186 miles) in altitude, with up to seven minutes of microgravity time. It can also accommodate payloads up to 700 lb. (318 kg) on hypersonic flight test trajectories with sustained high Mach speeds and high dynamic pressure for captive-carry and free-flyer tests.
GO1 is targeted at a variety of research applications, including high altitude science such as magnetic field measurements, atmospheric sampling and reentry physics, as well as microgravity research including material physical properties and particle collision physics. It can also facilitate maturation and validation of hypersonic technologies to aid in their transition to operational systems.
The testing was conducted as part of a partnership between NASA and GO that was established through the agency's Announcement of Collaborative Opportunity solicitation, known as "Utilizing Public-Private Partnerships to Advance Emerging Space Technology System Capabilities." Twelve other companies in addition to GO are partnering with NASA under this program to receive the agency's technical support and use of its test facilities.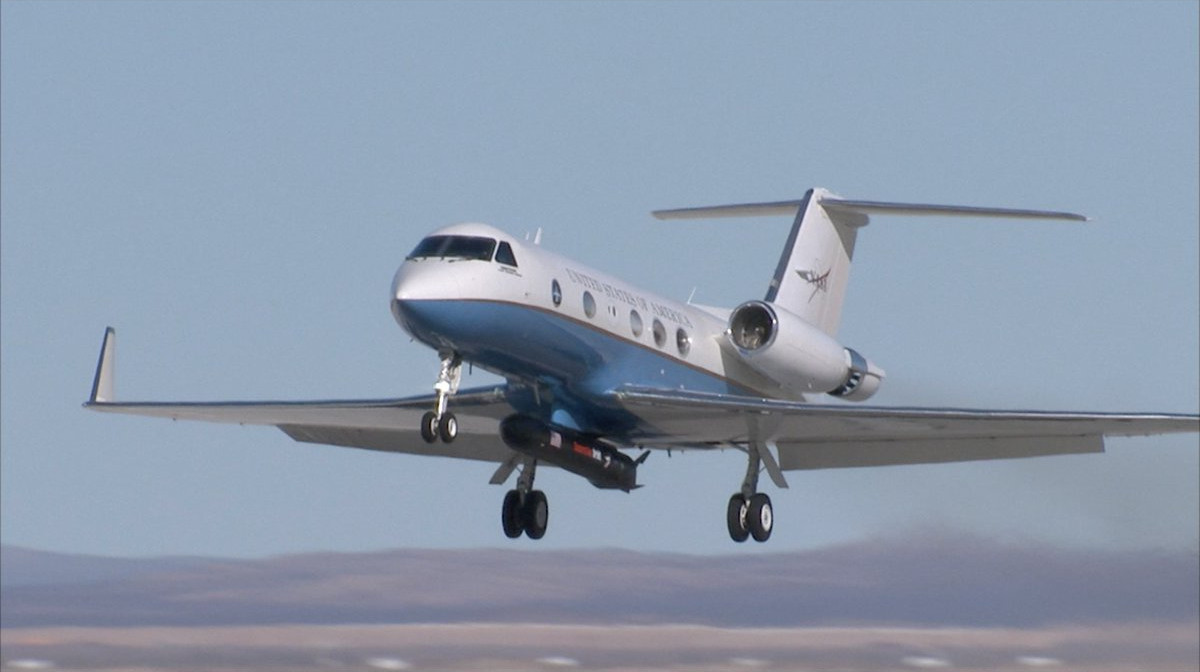 The GO1-ITA is a prototype model of the GOLauncher1 (GO1) single-stage air-launched rocket with the same mass and outer surface profile. Source: Generation Orbit
"This public-private partnership between NASA and Generation Orbit helped to advance a commercial air-launch system for delivering small payloads that will someday benefit the nation's space and hypersonic needs," said Ron Young, program manager for NASA's Flight Opportunities program. "Armstrong's rich heritage to safely fly unique aircraft configurations and Generation Orbit's rapid ability to quickly deliver a flight test article allowed for a significant accomplishment advancement in this commercial capability in a short period of time."
"Over the course of this collaboration with NASA, we've learned a great deal from working with the NASA Armstrong team, especially through the flight test operation portion of the collaboration," said Piplica. "The culmination of this partnership in the successful flight test campaign has demonstrated the value of the NASA's public-private partnership model for supporting the advancement of novel, commercial aerospace technologies."
Generation Orbit also offers the GO Flight Experiments Testbed (GO FET), an economical captive-carry flight testbed available for companies and organizations to advance the technology readiness level of their CubeSats, as well as systems such as avionics, communications and propellant handling.
The company aims to provide quick, affordable access to space for small payloads. It settled on air-launching as a method that could shorten the time from contract signature to launch, as well as cut launch costs by reducing infrastructure requirements such as the towers that stand alongside rockets launching from the ground.