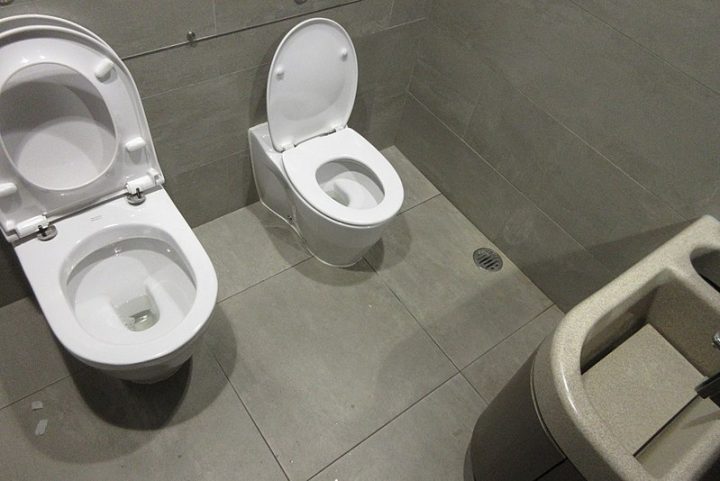 People often feel the need to wipe the seats in public bathrooms and flush wet wipes afterwards. Source: Huwne dOW / CC BY-SA 4.0A popular household product is responsible for 9 out of 10 sewage blockages, and it isn't the product you might suspect.
Wet wipes are wreaking havoc on both sewage pipes and the environment.
Made from materials such as cotton and polyester fiber that don't disintegrate in water as toilet paper is designed to do, wet wipes are, according to the suspicions of experts, being flushed after they have been used to wipe down public restroom toilet seats by consumers that have not read the warning labels. Consequently, the wipes — including wet wipes, baby wipes and disinfecting wipes — expand, blocking sewage lines.
Additionally, the wipes, according to environmental scientists, are washing ashore on beaches because water treatment facilities aren't capable of removing them. Also concerning is that wet wipes made from polyester leave behind harmful microparticles of plastic after they break down.
In order to solve the problem, experts are urging consumers to properly dispose of the wipes. Likewise, experts also want policy makers and manufacturers to reconsider how the products are labeled, making warnings easier to read or to investigate other materials to use in the manufacture of the wet wipes.