New Occupancy Detection Device Designed to Detect Stationary Individuals, Cut Energy Usage
Marie Donlon | December 20, 2017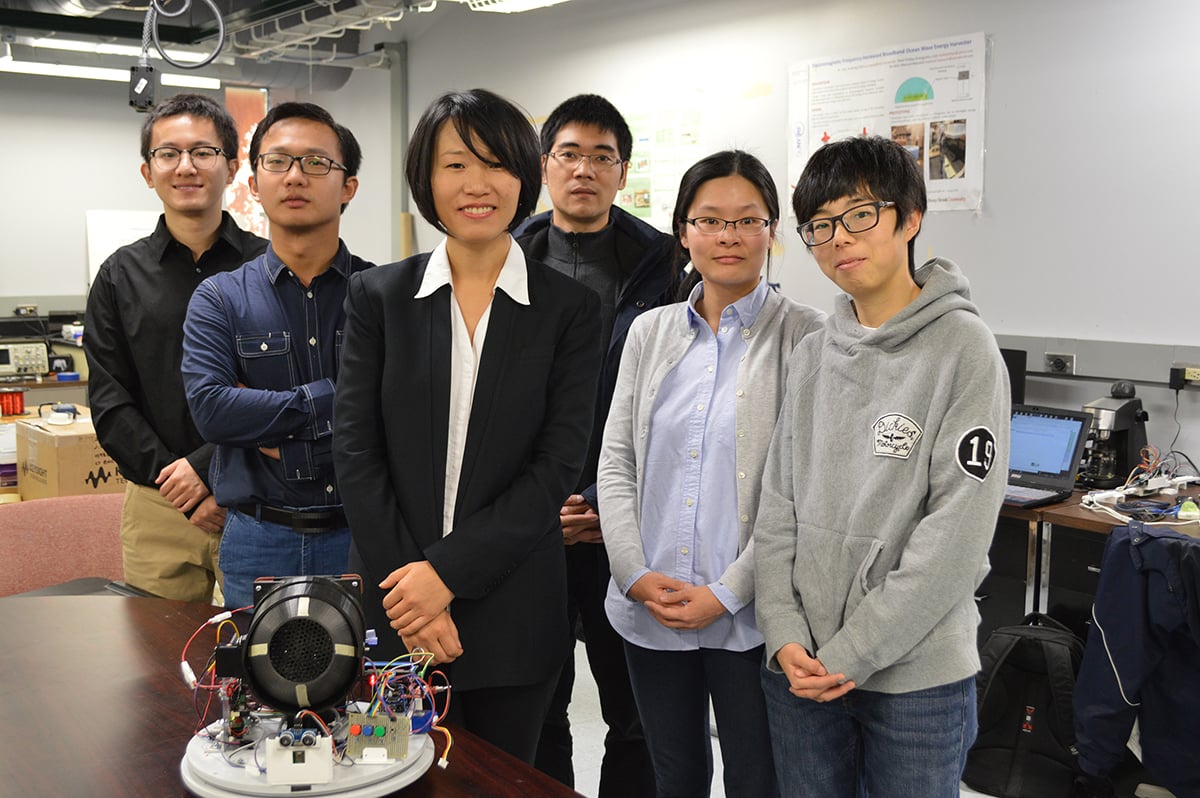 Ya Wang, center, and her mechanical engineering students are testing the SLEEPIR sensor prototype in the laboratory. Source: Stony Brook University
Smart thermostats that control heating and cooling based on building occupancy can help reduce both energy use and costs. However, the sensors that inform the smart thermostats of the presence of occupants can't detect stationary individuals in these buildings. Now, researchers from Stony Brook University are hoping to remedy that problem by improving upon the sensors used in occupancy detection.
Researchers will work to improve upon the photoelectric infrared (PIR) sensors currently used to detect the presence of occupants in a building. For now, the sensors only detect individuals in motion. However, researchers believe that by outfitting sensors with an electronic shutter and other technology, the PIR sensors will be capable of quickly and accurately detecting occupants, even those not in motion.
By combining a non-mechanical oscillating technique with a machine learning algorithm, an "optical chopper" is created, which is capable of temporarily interrupting heat flow to the sensor, allowing the device to detect the presence of both moving and stationary persons.
Called SLEEPIR (Synchronized Low-Energy Electronically-Chopped Passive-InfraRed PIR Sensor for Occupancy Detection), researchers believe that the new sensor could potentially cut energy use in residential buildings by as much as 30 percent and hope to apply additional technology, making the sensors capable of distinguishing between people and pets and persons both active and sleeping.
Led by Ya Wang in the Department of Mechanical Engineering in the College of Engineering and Applied Sciences, the research is funded by a three-year, $1 million grant from the U.S. Department of Energy's Advanced Research Projects Agency-Energy (ARPA-E).