Ford Testing Exoskeleton Vest That Could Help Assembly Line Workers
Marie Donlon | November 13, 2017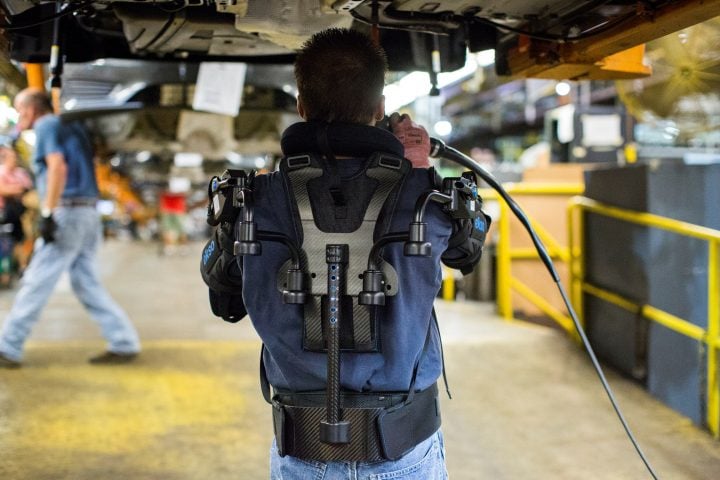 The exoskeleton that Ford is currently testing, does not limit movements, but provides support and allows lifting heavier items easier. Source: FordFor assembly line workers in car factories, it is a likely expectation that they will have to sometimes handle parts from below, raising their arms above their heads for long periods of time — a position that often results in injury to the worker. Now, Ford is testing a potential solution in the form of an exoskeleton vest.
With a number of daily tasks requiring workers to raise their hands above their heads in a prolonged stance that mimics changing a light bulb, the impact on workers can range from sore arms and shoulders to overall workplace dissatisfaction.
However, the exoskeleton vest, designed by Ford and Ekso Bionics, may work toward easing the impact on arms and shoulders by reducing fatigue and providing the support necessary to avoid injury.
Easy and lightweight to wear, the vest allows workers to move freely and can be used in a number of other industries where workers are in danger of fatigue-related injuries such as in construction.
"Investing in the latest ergonomics research, assembly improvements and lift-assist technologies has helped us design efficient and safe assembly lines, while maintaining high vehicle quality for our customers," said Bruce Hettle, Ford group vice president.
Before investing more into the product, Ford is testing the vest in two of its plants.