Watch: Microgrid Set to Enter Service in Germany
David Wagman | November 01, 2017
LO3 Energy is working with Germany's Karlsruhe Institute of Technology (KIT) and local energy providers EnergieSudwest and Allgauer Uberlandwerk to install microgrids that enable neighbors to sell electricity to one another.
Under the scheme, solar users will have the opportunity to become "prosumers" and sell their excess power to their closest neighbors.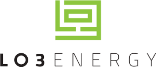 The test projects will be set up in Lazarettgarten in Landau, and in the Allgau region of Southern Germany, that follows the development of a microgrid in Brooklyn, New York.
(Read: "Will Energy Offer the Next Market for Blockchain?")
The Lazarettgarten microgrid, which will be established in a 3.8-hectare community with 130 residences and 19 businesses, is backed by EnergieSudwest, co-owned by Enovos and the City of Landau.
As part of the project, the developers plan to install additional solar PV and battery storage in the area and integrate it with existing supplies. LO3 will set up the local microgrid to open a local transactive energy market.
Researchers from KIT will know in detail how much electricity was consumed and traded in the Landau Microgrid and how the electricity price developed. The market model will also be analyzed, adapted and further developed for use elsewhere in Germany.
The project in Allgau, in partnership with Allgauer Uberlandwerk GmbH, will initially be a short-run proof-of-concept, with some prosumers selected to participate in a virtual microgrid for three months.
"The key challenges for today's energy market are decentralization, decarbonization and digitization. With their deep understanding of blockchain technology for the energy market and profound experience, we are very happy that LO3-Energy will be our partner for this exciting project," said Michael Lucke, CEO of Allgauer Uberlandwerk GmbH.
Both projects aim to demonstrate how distributed energy and microgrids can fit into the existing networks and establish how interested consumers are in knowing their energy origin and paying for clean, local energy.
LO3 Energy has tested its transactive energy concept in the United States through the development of its Brooklyn community microgrid. In 2016, the project saw LO3 work with local regulators on its integration, and with residents and businesses to encourage adoption and evaluate the way they interact with the system.
The Lazarettgarten Transactive Microgrid marks the next step in a global rollout of LO3's blockchain technology intended to act as a case study on how similar projects can work across Europe and the world. Once the project is set up, the prosumers will define pricing and usage while LO3 and its partners will work to develop ways to maximize their energy efficiency through time-of-use rates and energy mixes.
The concept is also intended to demonstrate how existing regulations can be revised to manage integration of these microgrids and determine the changes required to run similar markets across Europe. The Karlsruhe Institute of Technology was brought in to undertake project evaluation, including its impact on the electricity grid, electricity prices and consumer satisfaction.