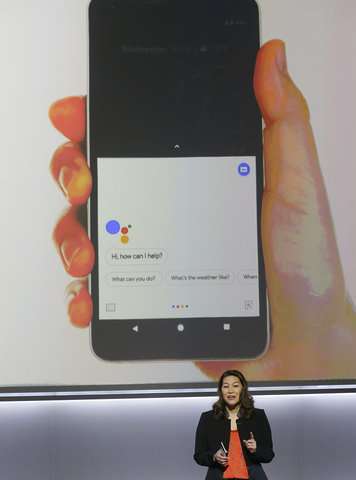 Google's Sabrina Ellis speaks about the Google Pixel 2 phones at a Google event at the SFJAZZ Center in San Francisco, Wednesday, Oct. 4, 2017. Source: AP Photo/Jeff ChiuGoogle is set to release a new camera that lets users take pictures and videos without using their hands.
Called Google Clips, the hands-free device can mount on stationary objects taking pictures of candid moments with artificial intelligence (AI) helping to determine the best time to snap a picture or film a video.
The device will be available in stores this December with a price tag of $250.