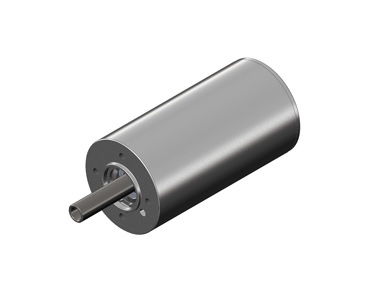 Source: Portescap
A high torque cannulated medical motor that runs on a 14.4-volt battery is ideally suited for large bone orthopedic drills, large bone orthopedic saws and orthopedic reamers.
Portescap's size 12 brushless DC surgical motor provides high continuous torque and improved thermal characteristics with cannulated and non-cannulated options. It also features ceramic bearings, laser welded joints and can be integrated with autoclavable gearheads and encoders.
The surgical motor is customizable and may be integrated into an anti-rotation housing, features laminated construction for longer grease life and bio-compatibility or is available with wear resistant shafts and shaft coatings.