Boeing Wins Contract for Air Force One Design
David Wagman | September 15, 2017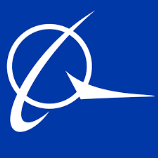 Boeing won a nearly $600-million contract from the U.S. Air Force to begin design efforts on the next generation of presidential aircraft.
The contract directs the company to create an initial design that will incorporate a mission control system, a medical facility, electrical power upgrades, a self-defense system and autonomous ground operations capabilities into two existing 747-8 planes that will serve as the next Air Force One aircraft.
The new planes will replace the VC-25A aircraft currently used as the presidential planes. They have been used since President George H.W. Bush's administration in 1990.
After the initial design is completed, the Air Force is expected to award another contract modification that will involve more detailed design, actual modification of the aircraft, tests and delivery of the planes. The jets should be in use by 2024.
Boeing won a contract in August to sell the two commercial planes to the Air Force. A spokeswoman said at the time that the aircraft were sold to the Air Force "at a substantial discount from the company's existing inventory."
The jetliners are now parked along with other retired or surplus aircraft in a "boneyard" in the Mojave Desert in California, according to published reports. Boeing has flight-tested the jets and had reportedly paid to store the planes in new condition while looking for a buyer.
President Trump criticized the cost of the next generation of Air Force One, tweeting in December 2016 that the $4-billion price tag to build newly designed planes based on the 747-8 for presidential use was "out of control."