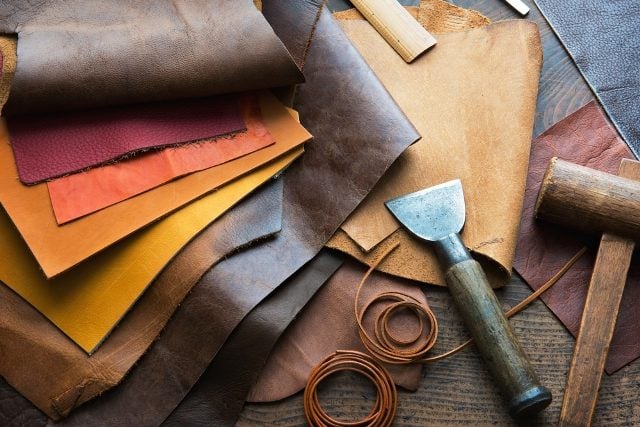 Processing leather using molten salts could reduce pollution associated with the high-end material. Source: optimarc/Shutterstock.comTo remedy the amount of pollution that goes into the manufacturing of leather products such as handbags and jackets, a team of researchers have worked on an environmentally-friendlier solution to the process.
Publishing the details in ACS Sustainable Chemistry & Engineering, the researchers observed the process for preparing leather, which includes hair removal and opening the fibers on the hide. To do this, manufacturers use sodium sulfide and lime. However, this produces toxic gas and waste. Additionally, ammonium salts are also used to later remove the lime.
As a solution, researchers believed that replacing the ammonium salts, lime and sodium sulfide with less-volatile ionic liquids (molten salts at room temperature) at the hair removal and fiber opening stages would result in less pollution.
Performing three different treatments on goat skin, researchers found that a method involving an enzyme and the ionic liquid in lieu of the lime, sodium sulfide and ammonium salts reduced both the treatment time and pollution output at the hair removal and fiber opening stages.