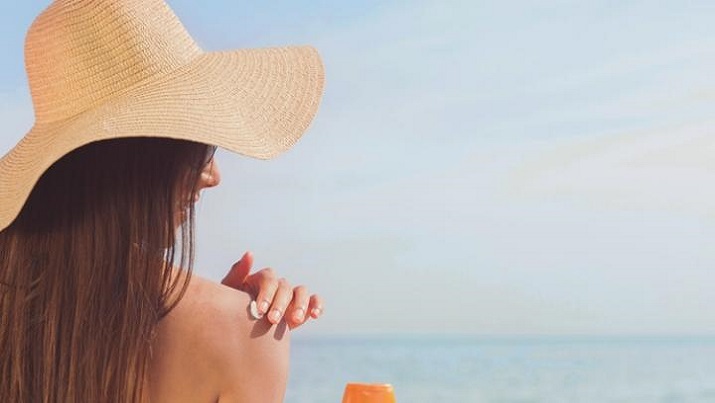 Source: University of ArizonaA new, non-penetrating sunscreen developed at the University of Arizona has been licensed to MexiAloe Laboratorios, a subsidiary of Novamex.
The sunscreen was designed to mitigate concerns over the absorption of oxybenzone, the active ingredient in most over-the-counter sunscreens. Although the American Association of Dermatology says oxybenzone is safe, public concerns have been raised. The new product binds oxybenzone and keeps it from seeping into the skin.
Sunscreens work by encasing UV light-blocking molecules into microscopic capsules, which the industry calls "pearls." When these pearls break down, the chemicals they contain can increase their photosensitivity and leach into the skin. By leveraging the power of chemical bonds, the new sunscreen's formulation binds the pearls to the sunscreen's components to keep them from breaking down.
The formulation was developed by UA Prof. Douglas Loy, working with graduate student Stephanie Tolbert. Loy holds appointments in chemistry and biochemistry at the Colleges of Science and Medicine-Tuscon, along with a faculty position in the Department of Materials Science and Engineering at the College of Engineering. Loy gives credit to Tolbert for the product's inspiration.
"Stephanie wanted to improve cosmetics by introducing sunscreens that wouldn't pass through the skin," Loy said. "In addition to being nonhazardous, we made the sunscreens last longer so they wouldn't have to be reapplied as frequently."
The university's Tech Launch Arizona (TLA), tasked with commercializing inventions stemming from research, worked with Loy to protect the intellectual property and license the invention. Licensee MexiAloe Laboratorios is a major supplier of aloe vera to North American cosmetics firms; its parent company, Novamex, is one of the largest U.S. distributors of Mexican products.
Through its Asset Development Program, TLA provided funds to develop the invention beyond basic research. TLA's Commercialization Partners, a volunteer group of experienced entrepreneurs and business people, helped by providing input and strategic direction.