Authenticating a Document Using a Paper's Fingerprint
Marie Donlon | September 06, 2017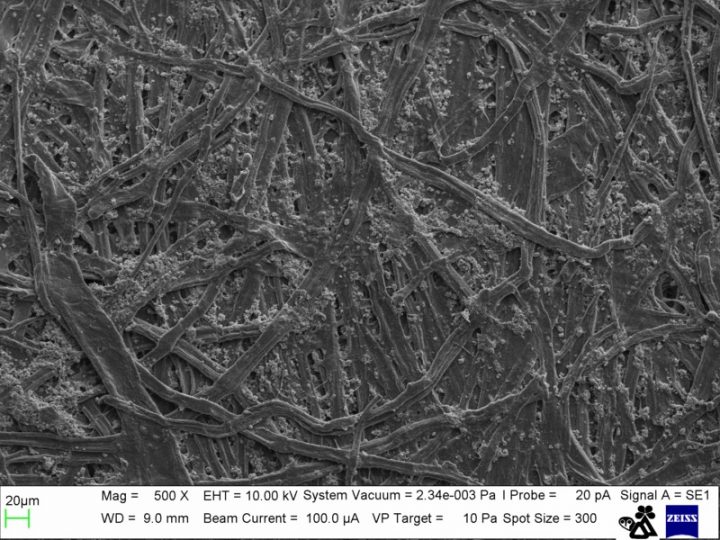 This is how paper looks under a microscope. However, patterns can be observed using a simple camera. Source: Nicola Angeli, MUSE / CC BY-SA 3.0
In an age where an overwhelming number of technologies exist to forge signatures, scientists from the University of York are redirecting the focus away from the signature and onto the actual paper for authentication purposes.
The easy and cost-effective method of confirming the authenticity of a document can now be as simple as taking a picture of the original document once it has been signed. Researchers believe the original document and the image can be be matched with 100 percent accuracy by simply shining a light behind the paper, revealing the fiber patterns that act as the paper's unique "fingerprint."
Even altered paper (i.e., heated, scribbled upon or water damaged paper) can be analyzed, according to researchers.
Dr. Siamak Shahandashti, one of the authors of the study, said: "Our method basically provides an effective way to check if the sheet of paper the document is inscribed on is the same sheet used originally, hence catching copies and making counterfeiting practically impossible."
Researchers believe—save the ever-present possibility of human error—that the method is 100 percent accurate and could be applied to receipts, passports, agreements, etc.