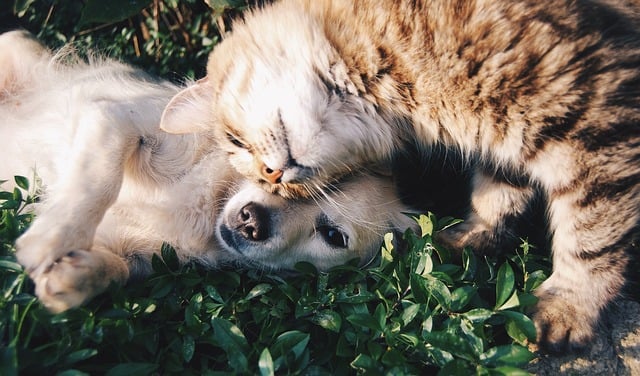 Think you are doing enough for the environment by simply cleaning up after your dog once they've relieved themselves? Not so, according to researchers from the University of California who have discovered dogs and cats to be unexpected greenhouse gas contributors.
With over 163 million dogs and cats just in the United States alone, researchers believe that the beloved animals are responsible for the annual release of almost 64 million tons of greenhouse gases into the atmosphere—an amount equivalent to what is produced driving 13 million cars.
Because most cat and dog foods on the market include meat and because meat production contributes to climate change, researchers believe that pets are responsible for a significant carbon footprint.
According to Gregory Okin, a geographer at the University of California, pets in the United States consume 19 percent as many calories as humans with a large percent of those calories coming from meat. Okin estimates that pets eat 30 percent of the calories from meat that people eat and produce 30 percent as much waste as humans.
One solution to the issue offered by researchers is to reconsider the products they feed their pets with recommendations such as increasing plant-based proteins or offering fewer treats between meals.
Okin said, "This analysis does not mean to imply that dog and cat ownership should be curtailed for environmental reasons, but neither should we view it as an unalloyed good."