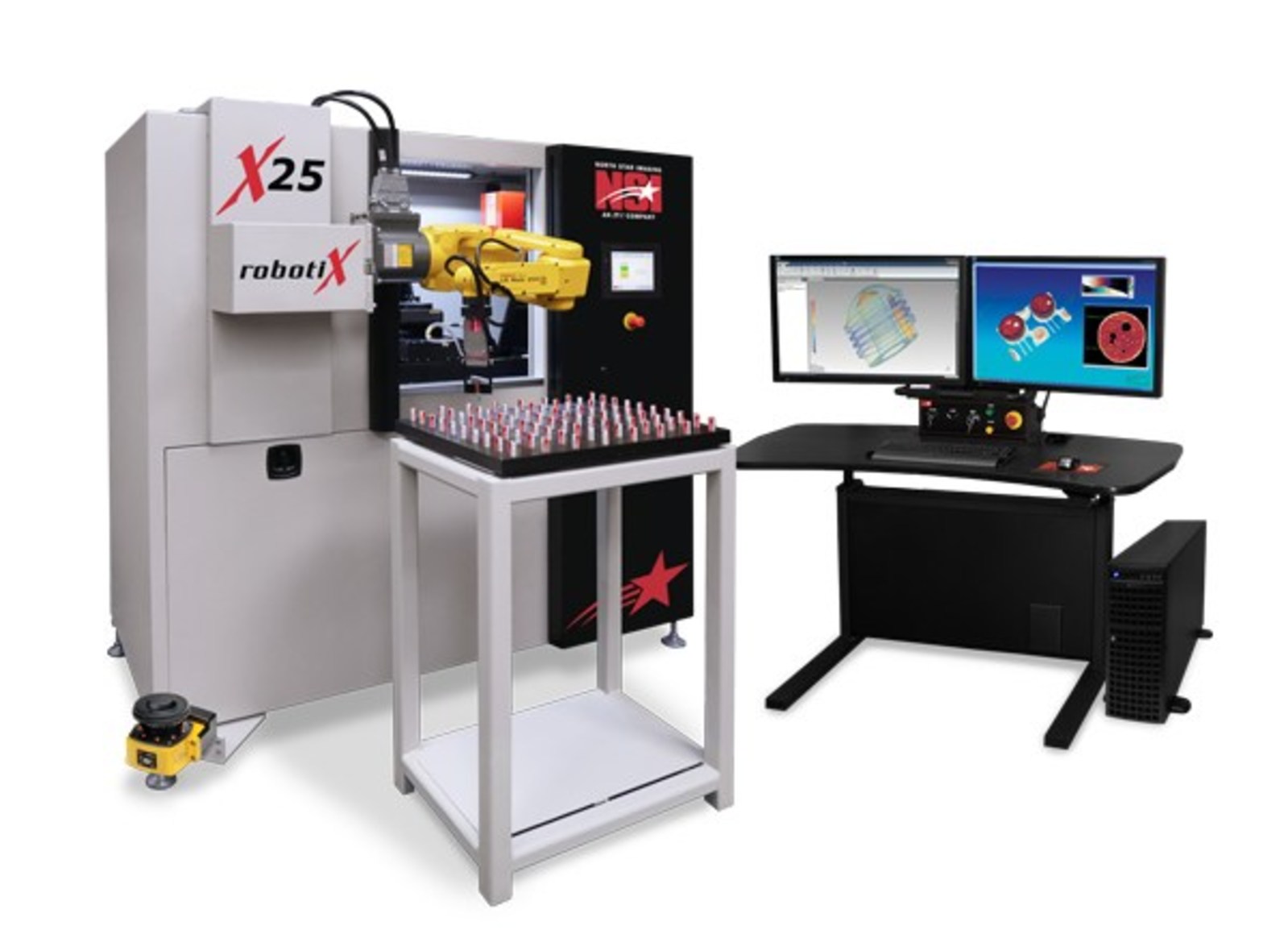 Automatic loading for product x-ray scanning. Image credit: North Star ImagingNorth Star Imaging has announced a new add-on device called RobotiX for standard and existing NSI X-ray and Computed Tomography (CT) systems for automatic part loading and unloading.
RobotiX has an easy interface that allows end-users to create new robotic motion control programs. These programs allow for reusable safe zone sub-routines that speed up the programming process to ensure that the NSI X-ray or CT system starts up quickly when programming new parts for loading and unloading.
RobotiX integrated with NSI's EfX software to acquire, process and archive images on a user-friendly interface. The safety area scanner takes away the need for added area protection. It also keeps the workplace secure by disabling the system if an object or person enters the operating perimeter that is predefined.
Adding RobotiX to an NSI system reduces cycle time, increases productivity and allows for a more efficient use of the equipment.
To learn more about this new device, visit the North Star Imaging site.