Mohawk Spring Proves Design Expertise Leads to Reduced Costs
August 01, 2017
Sponsored Content
Sponsored content
For providers of military components, quality is the top priority. When parts don't meet standards, production is delayed, or worse, the device could fail in the field. Complex technology depends on multiple vendors providing high-quality, dependable components. So, when Mohawk Spring was asked to provide a spring for a cryogenic unit used in infrared imaging systems, Mohawk knew attention to detail would be critical.
The customer was already producing the unit, but its existing vendor was having serious challenges delivering exactly the right spring. The spring was based on a legacy design that had been made for many years; however, it required substantial in-house post-processing by the customer. The original spring had to be disassembled and altered to meet the required specifications. Unfortunately, after that process, only half of the springs were actually usable. The amount of time and labor spent on a process that had such poor yield was inefficient and caused bottlenecks in production and shipping.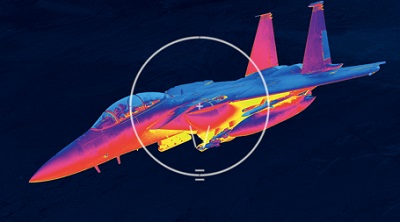 Figure 1: The success of the thermal imaging unit rested on the design capabilities of Mohawk Spring. Source: MW Industries
The manufacturer turned to Mohawk Spring for an alternative solution. Mohawk took the customer's design and improved it. Mohawk's engineering expertise guided the customer to better process efficiencies, and it developed a secondary material that would work specifically for this application. Today, the customer simply buys the correct usable piece from Mohawk—no more lost time or money spent on making significant modifications to an already-procured component.
As a result, the spring yield was better and reliability of the end product improved as well. In fact, 99.5 percent of the springs met expectations, compared with the original 50 percent approval rate. The higher quality produced as a direct result of Mohawk Spring's design expertise provided the customer with surplus time because the customer was no longer re-working the spring as it had been doing previously. The customer also experienced a major cost reduction with the enormous increase in quality. On-time shipping rates also improved significantly. Overall, the process became far more efficient. Had Mohawk been engaged earlier in the component design for the cryogenic unit used in infrared imaging systems, enormous amounts of time and money would have been saved.
Relying on the expertise of suppliers such as Mohawk Spring can reduce time, cost and waste in the design and manufacturing processes. Experienced vendors routinely assist OEMs in designing products because they are intimately familiar with the device and its function. For example, suppliers can suggest materials at the start of the development process, which may result in reduced development costs while keeping the product function unchanged.
In the end, the message is clear: Manufacturers achieve optimal value when seasoned suppliers, such as Mohawk, are involved in concept development and design. To learn more, visit http://www.mw-ind.com/brands/mohawk-spring/.