Spring Tolerances: An Often Overlooked Design Consideration
September 20, 2017
Sponsored Content
Sponsored content
It's no secret that springs are typically the last component engineers consider when prototyping a design. This could be because springs are famously reliable, or perhaps because there are so many options and stock springs from which to choose. But truth be told, considering the springs—and what makes each one unique—at the beginning of the design is a best practice that many engineers would be well-suited to implement into their design processes.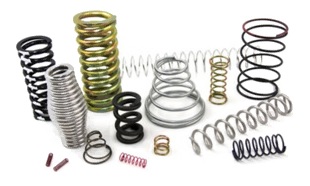 Figure 1: Spring tolerances are often one of the most miscalculated design specifications in a prototype. Mohawk Spring has recently launched an online resource where design engineers can quickly and easily locate the correct spring tolerances. Source: Mohawk SpringMohawk Spring Corporation, a division of MW Industries Inc., has been in the business of manufacturing high-quality, precision compression springs, extension springs, torsion springs, garter springs and wire forms for more than 50 years. It is because of this longstanding history and experience within the industry that the design engineers at Mohawk Spring can say with certainty that nearly every single prototype the company receives for compression springs has incorrect spring tolerance calculations.
A tolerance is just what it sounds like—a variance in the design representing the difference between the maximum and minimum limits. When used correctly, tolerances help to ensure a design works as planned and can often help to keep costs at bay.
By their very nature, springs allow for tolerances. Manufacturing variations in a particular spring depend in large part on variations in spring characteristics, such as index, wire diameter, number of coils, free length, deflection and ratio of deflection to free length.
Most design engineers are surprised to learn, though, that springs use a different set of tolerances than machine-based tolerances. It is important that engineers start to look at springs as an engineered component, and not just a commodity.
While the issue of an incorrect tolerance will always be caught by Mohawk's team upon taking a closer look at what a customer has provided in their prototype, the time it takes to correct and readjust the prototype is valuable time that could have been spent bringing a product to market. By consulting an experienced spring engineer at the beginning of the process, the correct tolerance could have been calculated at the onset and the entire "back to the drawing board" exercise could have been avoided.
Given the regularity with which spring tolerances are incorrectly computed, Mohawk Spring has made experts available to help take customers through the selection of the correct spring tolerances design engineers should address during the prototype stage. Customers should contact Chris Kozka, Chief Engineer, at ckozka@mw-ind.com for more information. As stated above, the earlier in the process a spring and its tolerances are considered, the more time an engineer shaves off bringing a product to market.
This resource serves as yet another reminder of Mohawk Spring's value-added engineering support. With nearly six decades of experience advising on and producing some of the most reliable springs in the world, the design engineers at Mohawk Spring have seen their fair share of incorrect spring tolerance calculations. Through the provision of this resource, it is Mohawk Spring's hope that customers can begin correctly calculating spring tolerances and thus bring their designs from prototype to production in a shorter amount of time.
For more information about Mohawk Spring Corporation, visit http://www.mw-ind.com/brands/mohawk-spring/.