$1bn Pumped Energy Storage Project Set for Philippines
David Wagman | July 14, 2017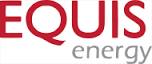 Renewable energy developer Olympia Violago Water & Power, Inc. signed an agreement with the Power Construction Corp. of China to design, procure and build the proposed $1 billion, 500-megawatt Wawa Pumped-Storage Hydropower Project in the Philippines.
The project is being developed by San Lorenzo Ruiz Builders and Developers and Equis Energy, Asia-Pacific's largest renewable energy Independent Power Producer (IPP).
The project will assist in grid management and provide low-cost and reliable peaking power. It is expected to contribute to the Philippines government's push to triple renewable energy generation capacity by 2030. The project is expected to start construction by the end of 2017 with commissioning planned for early 2022.
Based in Singapore, Equis operates from 15 Asian offices. It owns 97 renewable energy assets totaling 4.4 GW across Australia, India, Indonesia, Japan, the Philippines, Taiwan and Thailand. In addition to its current portfolio of 4.4 GW, Equis has a further 74 assets and 6.7 GW under development.
San Lorenzo, together with Calenergy Phils., subsidiary of Berkshire Hathaway-owned MidAmerican Energy Holdings Co., built the $680 million Casecnan project that irrigates 137,000 hectares of land and has an installed generating capacity of 150 MW of hydropower.
POWERCHINA provides services from planning, investigating, designing, consulting and civil works construction, to M&E installation and manufacturing services in the fields of hydropower, thermal power, new energy and infrastructure.