Austin Energy to Deploy Battery Energy Storage
David Wagman | May 30, 2017
Austin Energy will deploy a 1.75 megawatt, 3.2 megawatt-hour battery storage system as part of a U.S. Department of Energy (DOE)-funded initiative known as the Sustainable and Holistic Integration of Energy Storage and Solar PV (SHINES) project.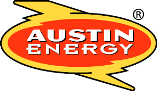 Berlin-based Younicos will work with the project's prime contractor, Doosan GridTech, to install the system. It will be managed by Younicos's Y.Q software platform, communicating with the Doosan GridTech Intelligent Controller using the MESA (Modular Energy Storage Architecture) open standard.
The storage systems will provide storage capabilities as part of a Distributed Energy Resource Management System (DERMS) that will maintain grid reliability while also enabling energy loads to be delivered with high penetration levels of distributed solar photovoltaic generation. The platform from Doosan GridTech will use multiple control methodologies that will be demonstrated and evaluated using distributed energy assets at various locations among Austin Energy's customers.
The battery system will be located in a neighborhood in East Austin near both residential and commercial buildings. The storage system is designed for use in commercial and industrial battery storage applications, and is a "plug-and-play system" that contains multiple thermal management subsystems for maximum safety.
Austin Energy has a goal of reaching 55% renewable energy by 2025. The Texas municipal utility serves more than 450,000 customer accounts and more than 1 million residents.