SABIC and ExxonMobil Plan $10b Ethane Cracker
David Wagman | April 20, 2017
ExxonMobil and Saudi Arabia Basic Industries Corp. (SABIC) plan to build a $10 billion ethane cracker on 1,300 acres in Texas near the Gulf of Mexico.
The companies selected a site in San Patricio County, Texas for the project.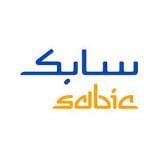 SABIC says the proposed investment would include an ethane steam cracker capable of producing 1.8 million tonnes of ethylene per year to feed a monoethylene glycol unit and two polyethylene units.
With site selection completed, ExxonMobil and SABIC will apply for permits from the Texas Commission on Environmental Quality. Each company will make a final decision on the investment after the required permits have been granted.
ExxonMobil and SABIC have worked together for 35 years in major chemical joint ventures in Saudi Arabia; the proposed project represents the companies' first potential U.S.-based joint venture.