Partners green-light $10 billion chemical plant project
David Wagman | June 14, 2019
ExxonMobil and Sabic said they will move ahead with construction of a $10 billion chemical facility and a 1.8 million metric ton ethane steam cracker in San Patricio County, Texas.
The joint-venture between ExxonMobil and Sabic, called Gulf Coast Growth Ventures, received final environmental regulatory approval in June 2019 to build an ethane steam cracker, two polyethylene units and a monoethylene glycol unit.
The project was announced in 2017. Construction will begin in the third quarter of 2019 and startup is anticipated by 2022.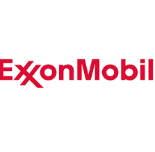 The facility will produce materials used to manufacture various consumer products including automotive coolants, packaging, agricultural film and building, construction materials and clothing.
Project construction will be led by four primary engineering, procurement and construction companies: The Wood Group, McDermott & Turner Industries Group, Chiyoda & Kiewit and Mitsubishi Heavy Industries & Zachry Group.
Ownership interests in the Gulf Coast Growth Ventures project is 50% ExxonMobil and 50% Sabic, with ExxonMobil as site operator. Sabic operates in the diversified chemicals industry and is based in Riyadh, Saudi Arabia. The company manufactures chemicals, commodity and high-performance plastics, agri-nutrients and metals.