Bruker Introduces the AVANCE™ NEO NMR Research Platform
Roger Pink | April 20, 2017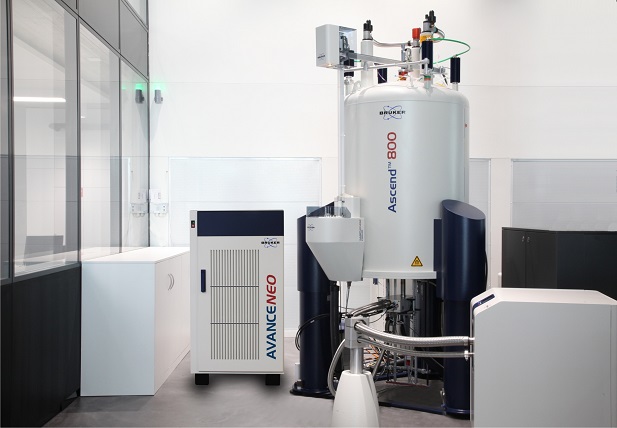 Source: BrukerBruker, a leader in the manufacture of high-performance scientific instruments and high-value analytical and diagnostic solutions, recently announced the launch of the AVANCE NEO platform, Bruker's next-generation nuclear magnetic resonance (NMR) electronics console in the AVANCE series.
The all new AVANCE NEO offers faster control, improved dynamic range and enhanced flexibility and scalability when compared to earlier AVANCE models. The AVANCE features a frequency range that is extended to 1.2 gigahertz and beyond. In addition the NMR electonics console contains novel transceiver architecture, which combines transmit and receive functionality for every channel, resulting in greater experimental control, especially for the rapidly increasing number of multi-receiver NMR applications.
Dr. Werner Maas, President of the Bruker BioSpin Magnetic Resonance Spectroscopy division, commented: "Bruker is very committed to enabling our customers to drive rapid, continued innovation in magnetic resonance. The forward-thinking architecture behind the AVANCE NEO enables our customers to design leading-edge NMR experiments, with even better performance, flexibility and stability."
To learn more about the AVANCE NEO, Click Here.