Sinopec Pays $1bn for Its First African Refinery
David Wagman | March 22, 2017
China's state-owned Sinopec will pay almost $1 billion for a 75% stake in Chevron Corp's South African assets and its business unit in Botswana, securing its first major refinery on the continent.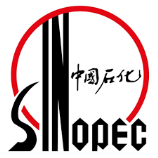 Assets include a 100,000 barrel-per-day oil refinery in Cape Town, a lubricants plant in Durban as well as 820 gasoline filling stations and other oil storage facilities. The assets also include 220 convenience stores across South Africa and Botswana. The Reuters news agency reported the deal.
The remaining 25% of the South African assets will continue to be held by a group of local shareholders, in accordance with South African regulations.
In January 2016, Chevron said it was considering selling its interest in the South African business as part of a multi-billion-dollar divestment plan announced in 2014.
Sinopec was the last remaining bidder in an auction that lasted more than a year and drew interest from French oil firm Total and commodity traders Glencore and Gunvor.
China Petrochemical Corp. (Sinopec Group) is a super-large petroleum and petrochemical enterprise group, established in July 1998 on the basis of the former China Petrochemical Corp. Sinopec's web site described it as a state-owned company solely invested by the state, functioning as a state-authorized investment organization in which the state holds the controlling share.