First Solar Inc. says the 250 megawatt AC (MWac) Moapa Southern Paiute Solar Project has entered service.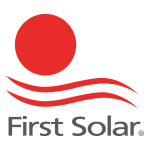 The project is on the Moapa River Indian reservation some 30 miles north of Las Vegas, Nev. The facility has a 25-year power purchase agreement (PPA) with the Los Angeles Department of Water and Power.
The project includes more than 3.2 million thin film photovoltaic (PV) solar panels. This equates to more than 25 million square feet of solar panels, or enough to cover more than 450 NFL football fields.