Microsoft Inks Deal for Solar Energy in Virginia
David Wagman | March 23, 2018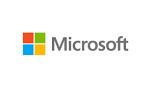 Microsoft Corp. says it is buying energy from Pleinmont I and II, two new solar projects in Virginia.
The deal is for 315 megawatts (MW) of generating capacity and represents one of the largest corporate purchases of solar energy in the United States. The Pleinmont projects are part of a larger 500 MW solar development, owned and operated by sPower, an AES and AIMCo company.
Once operational, Pleinmont I and II will consist of more than 750,000 solar panels spread across more than 2,000 acres, and will produce approximately 715,000 MWh a year.
At 500 MW, the project will be the largest solar project in Virginia and is equal to the entire amount of solar power currently installed there.
With recent deals, Microsoft has met its target to power at least 50 percent of its datacenters with "clean" energy by 2018. The size of the deal also puts Microsoft's total of directly purchased renewable energy at roughly 1.2 gigawatts.