Programs Aim to Boost Energy Storage for Solar PV
Darrell Proctor | March 07, 2017
Solar energy companies and utilities continue to report increased use of solar power. Rooftop solar panels are visible in more neighborhoods; system rebates, more-affordable kits, and lower electricity costs are among the factors that have increased the popularity of using the power of the sun.
The Solar Energy Industries Association says the number of rooftop solar installations grew to more than 1 million U.S. households in 2016. The technology has become so popular that today utilities and others are asking engineers to come up with ways to efficiently manage and store solar power to make it even more cost-effective for consumers.
Many retailers are moving toward solar to power their stores; Minneapolis, Minn.-based Target Corp. in late February announced it would add solar power systems to five stores in the Denver area, building on its top ranking among U.S. companies in the use of power from the sun.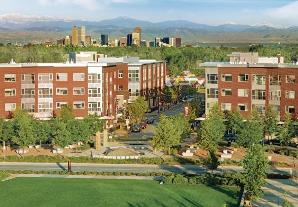 Denver's Stapleton neighborhood has a high concentration of rooftop solar PV systems. All that solar has brought with it some new engineering challenges, including what to do with all the excess solar energy being generated. Xcel Energy--also based in Minneapolis and a provider of electric power in Minnesota, Colorado, Michigan, North and South Dakota, New Mexico and Texas--is partnering with San Francisco-based Sunverge Energy and Vermont-based Northern Reliability to test battery storage technology in a two-year pilot project in two neighborhoods in Denver's Stapleton area. Xcel wants to learn more about how battery storage can help integrate additional solar energy onto its system.
The project also is designed to help Xcel learn about managing grid issues such as peak demand and voltage regulation, along with reducing energy costs.
Behind-the-Meter Batteries
Beth Chacon, Xcel's director of grid storage and emerging technologies, says that for the program "Xcel Energy is testing six in-home, behind-the-meter battery units and six larger, utility-scale units along the feeder that serves the majority of the North Central Park and Eastbridge neighborhoods." The utility chose the Stapleton area because it has some of the highest concentrations of rooftop installations in the Denver area.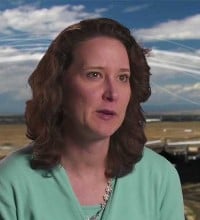 Beth Chacon, Xcel EnergyXcel says the project is expected to be in service in the fourth quarter of 2017; the company is currently identifying residential customers who will be involved in the project.
Distribution feeders carry electricity to businesses and homes, and also take the energy produced by residential or business solar systems to the electric grid. The Xcel project is one of two Innovative Clean Technology (ICT) Programs approved in 2016 by the Colorado Public Utilities Commission. ICT provides companies with the opportunity to test new technologies to evaluate cost, reliability, and environmental performance on a demonstration scale so those companies can determine whether to make the programs more widely available.
Paul Denholm, a principal energy analyst with the U.S. Energy Department's National Renewable Energy Laboratory (NREL) in Golden, Colo., does research and analysis of solar power. He says a lot of his group's focus "is on at what point storage of solar energy will become economic on a large scale."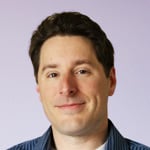 Paul Denholm, NRELMore Hype than Heat?
Denholm says a question that must be asked is "How does storage change the marketplace? There is a lot of hype about storage and storage technology, but there is not a great need for solar energy storage just yet."
Denholm says that some areas, such as California, generate what is considered by some to be excess solar power. But, he says, "until you get to the point where there is more solar energy than you can use," the hype may continue to outweigh the reality, with stored power mostly used for what he called "niche applications" such as voltage regulation.
Expanding the use of stored power is part of the Stapleton project. Xcel, Sunverge, and Northern Reliability want to better understand how energy storage can help manage the impact of large amounts of rooftop solar on a neighborhood feeder system. Among the goals: accommodate more solar energy on the utility's grid; store excess solar power during the day; discharge stored power during times of peak energy use; regulate voltage spikes; and reduce energy costs.
Sunverge is providing the six in-home batteries and control software. Each 15.5 kWh, AC-coupled Sunverge One storage system is paired with existing rooftop solar photovoltaic (PV) arrays. Sunverge Energy CEO Ken Munson says Sunverge uses a cloud-based analytics platform to control the storage systems.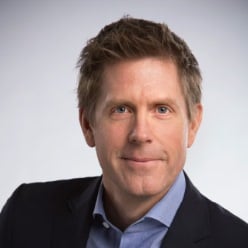 Ken Munson, Sunverge"This modest investment in storage can translate into less need for expensive feeder upgrades, as well as reduce the need to build new generation or switch on peaker plants," says Munson, who noted such projects are geared toward allowing utilities to better serve customers "while making the (electric) grid more reliable than ever."
Northern Reliability is contributing two 18 kW batteries, two 36 kW batteries, and two 54 kW batteries to the project. "The resiliency and redundancy provided by these systems … is incredibly forward thinking," says Jay Bellows, CEO of Northern Reliability. "This is exciting as it brings distributed storage resources one step closer to widespread adoption. This kind of innovation furthers the goals of increasing the penetration of renewable generators while simultaneously protecting the utilities from variances in the power quality."
David Eves, president of Public Service Co. of Colorado, Xcel's business unit in the state, has said the utility is using its demonstration projects "as a foundation for how to efficiently manage renewable energy on our Colorado system."
He said that battery storage systems can do more than just provide backup power, pointing to the ability to regulate voltage on distribution lines as well as reducing energy costs by storing power produced when it is less expensive, or during non-peak periods, and releasing it to the grid when both demand (peak periods) and the cost of production are higher.
Reselling Power
Projects such as Xcel's are not the only way users of solar power are looking to make use of excess energy. Apple, which has moved to use increasing amounts of renewable energy to power its data centers, received permission in 2016 from the Federal Energy Regulatory Commission (FERC) to sell excess solar power from three of its larger projects located in Nevada and California. Apple was authorized to sell electricity in six regional markets in the U.S.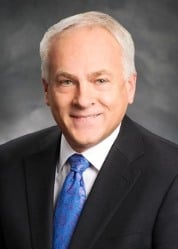 David Eves, Public Service of ColoradoApple executives have said company facilities run entirely on solar, wind, or hydro power in 23 countries, including the U.S. and China. Apple needed waivers from FERC to sell its excess power because of rules that generally require non-energy companies to sell excess power only to utilities at wholesale rates. Apple told FERC that its planned sales would not impact market rates and thus should not be subject to those restrictions.
"These are pretty exciting times (for solar)," says Denholm, noting that projects such as Xcel's in Denver are needed to help utilities and others better quantify the economics of power storage.
"The cost of storage is coming down," he says. "We are definitely approaching a tipping point" with regard to making stored power available for use "in more than just niche applications. Storage provides more flexibility for utilities." In turn, he says, "the marketplace, the economics will determine where we go."