Platform Detects Unauthorized Changes in Industrial Control Systems
Engineering360 News Desk | February 17, 2016
A platform from Indegy aims to protect industrial control systems (ICS) from cyber attacks by monitoring control-layer activities in real-time. The platform spots unauthorized ICS changes that engineers and operators typically cannot detect because of proprietary and undocumented protocols. It discovers all controllers on ICS networks and validates their logic, firmware version and configuration to identify unsanctioned or unintended changes.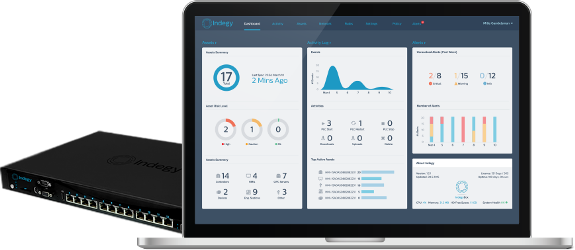 The Indegy platform identifies malicious activities and sends real-time alerts to operators. Image credit: IndegyThese changes, whether executed over the network or physically on the device, include illegal commands and modifications to controller logic. Security alerts inform personnel about potential threats before they cause disruption to plant operations and safety.
In addition to tracking and logging network activity on operational equipment, the appliance comes with built-in applications for asset management, configuration control, back up and recovery. External integration is achieved through RESTFul API.