Device promises to protect firefighters from harmful chemicals
Marie Donlon | July 28, 2023
Researchers from the University of Miami have developed a sensor that promises to protect firefighters from exposure to polycyclic aromatic hydrocarbons (PAHs) — a potentially cancer-causing class of chemicals that results from burning coal, oil, gas, wood, garbage, tobacco and more — present in the warm zone of structural fires.
No larger than a USB flash drive, the commercially available sensor, originally intended to measure vinyl chloride, benzene and other chemicals, was modified to also detect PAHs in real time. According to the team, PAHs react with the sensor and trigger a voltage drop, resulting in a so-called dip in the sensor readings. This can produce a readout that serves as a baseline for when PAHs are not present, the researchers explained.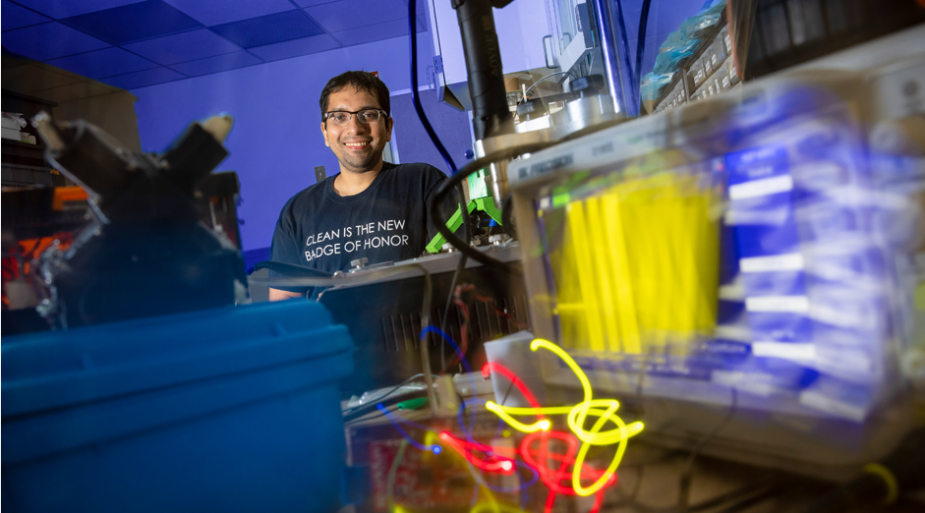 Source: University of Miami
To test the sensor, the researchers mounted it to a remote-controlled monster truck and drove it through a controlled live burn at a fire training facility where the sensor detected elevated PAH levels in just seconds.
The University of Miami team is hoping to incorporate the sensors into the design of future firefighting gear.