Cancer-causing chemical exposure among firefighters to be measured with silicone wristbands
Marie Donlon | June 15, 2022
A simple, store-bought silicone wristband could potentially be used to track firefighters' exposure to cancer-causing chemicals, according to researchers from Duke University.
With a 9% higher risk of being diagnosed with cancer and a 14% higher risk of dying from cancer than non-firefighters, according to numbers from the U.S. National Institute of Occupational Safety and Health and other agencies, firefighters are reportedly exposed to a greater number of cancer-causing chemicals.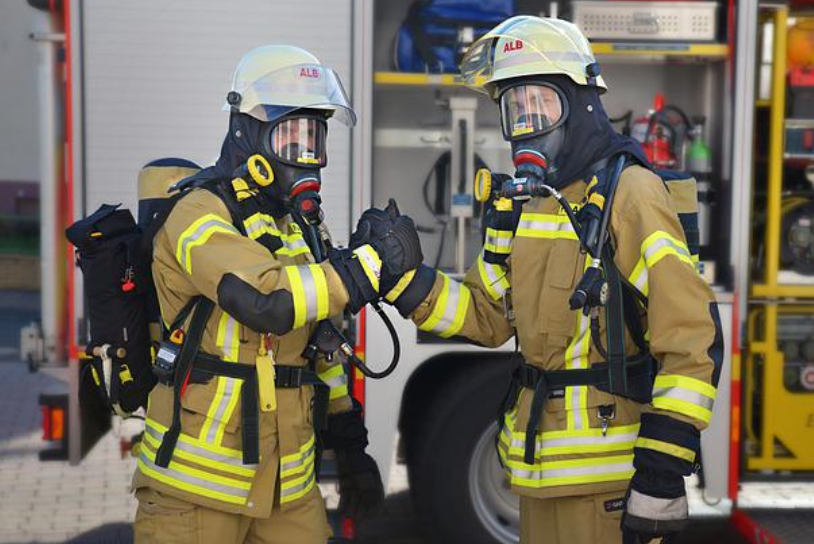 As such, the Duke University research team is suggesting that simple silicone wristbands could prove to be a tool for tracking what chemicals firefighters are coming into contact with and where.
The researchers determined that when worn, silicone wristbands absorb the semi-volatile compounds the wearer is exposed to daily, thereby functioning as fingerprints of everywhere the wearer has been and everything they have encountered.
To determine their effectiveness, the wristbands were worn by 20 local firefighters working a standard six-day shift. Following their shifts, the wristbands were analyzed for 134 different chemical compounds — among them, phthalates, brominated flame retardants, organophosphate esters, polycyclic aromatic hydrocarbons (PAHs), and per- and polyfluoroalkyl substances (PFAS), all of which are linked to an increased incidence of certain cancers, according to the researchers.
Based on the team's findings, 71 of the 134 chemicals were discovered in at least half of the wristbands. Specifically, PAH, brominated flame retardant and organophosphate ester levels were roughly 0.5 to 8.5 times higher in the wristbands worn while firefighters were on duty than in those worn while firefighters were off duty. This led the team to suggest that firefighters are exposed to more cancer-causing compounds than non-firefighters, regardless of whether or not they respond to a fire while working.
Meanwhile, wristbands worn by firefighters actively fighting a fire contained 2.5 times more PFOS — which is a type of PFAS — than the wristbands worn by firefighters not called to a fire, suggesting that exposure to such contaminants is strongly linked to active firefighting.
The research, Characterizing firefighter's exposure to over 130 SVOCs using silicone wristbands: A pilot study comparing on-duty and off-duty exposures, appears in the journal Science of the Total Environment.