World's largest water recycling facility now complete
S. Himmelstein | May 11, 2023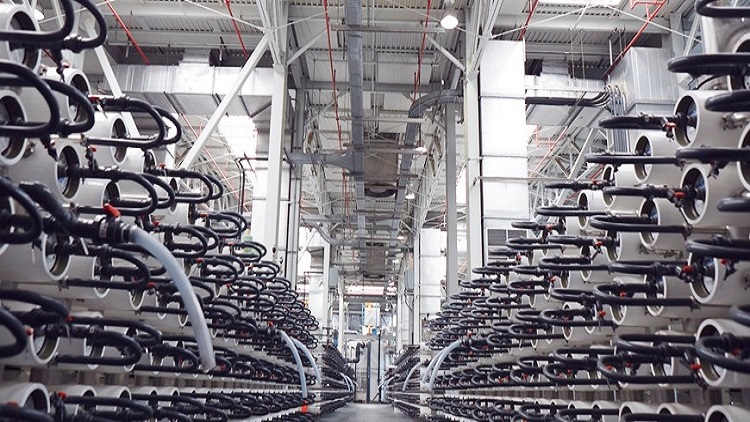 Reverse osmosis forms part of the advanced treatment process at the GWRS. Source: Orange County Water District
California's Orange County Sanitation District and Orange County Water District are celebrating the completion of the Groundwater Replenishment System (GWRS), the world's largest advanced wastewater purification system for indirect potable reuse.
The facility has been operational since January 2008 when it began producing 70 million gallons/day (MGD) and increased production to 100 MGD after an initial expansion was completed in May 2015. With the recent completion of its final phase, GWRS now provides 130 MGD, enough water to serve nearly one million people in Orange County. To date, it has produced more than 400 billion gallons of water and now recycles 100% of local reclaimable wastewater flows.
The Fountain Valley facility takes highly treated wastewater from the Orange County Sanitation District that would have previously been discharged into the Pacific Ocean and purifies it in an advanced treatment process consisting of microfiltration, reverse osmosis and ultraviolet light with hydrogen peroxide.
GWRS water is pumped to recharge basins in Anaheim where it naturally percolates into the Orange County Groundwater Basin and becomes part of the drinking water supply for 2.5 million people. GWRS water is also sent to injection wells located along Orange County's coast to create a seawater intrusion barrier that protects groundwater supplies. The resulting water meets all state and federal drinking water standards.