New riot control electromagnetic gun fires coin-like projectiles
Marie Donlon | May 23, 2023
Developers from the defense contractor China North Industries Group Corporation have created a riot control electromagnetic gun that fires coin-like projectiles for bullets.
The CS/LW21 is a handheld electromagnetic gun launcher that uses electric power, much like the design of coil guns, to accelerate coin-like projectiles.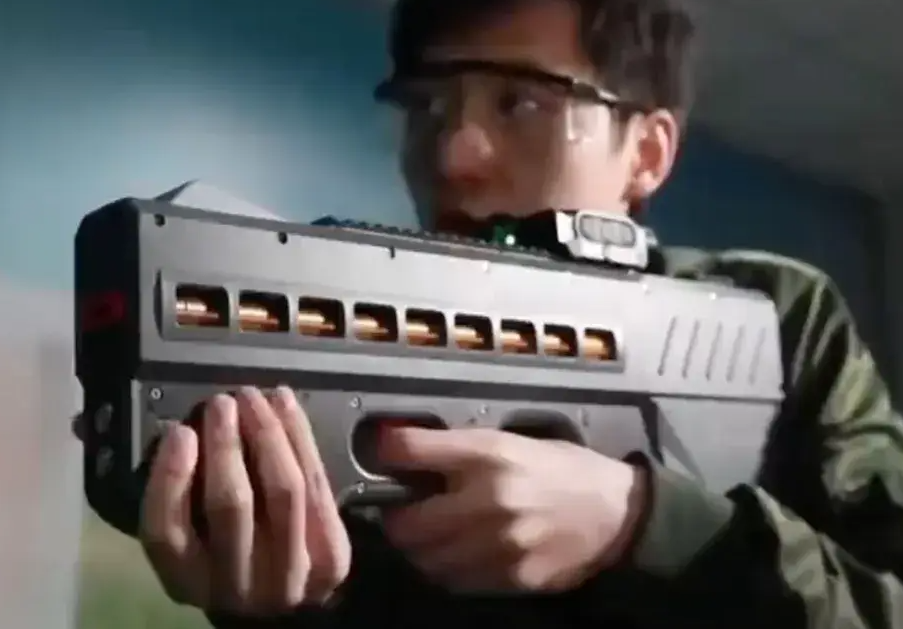 CCTV-7
According to the non-lethal gun's developers, by electrifying the nine-level coil, corresponding magnetic fields are created that enable the projectile to be launched via a relay race method.
Although the CS/LW21 is reportedly capable of piercing objects such as wood and glass, the gun is intended to reduce the risk to humans based on the size and trajectory of the projectiles. Further, using electromagnetic force versus traditional gunpowder enables users to modify shooting strength according to distance or target type.
Powered by a built-in lithium-ion battery, the riot control electromagnetic gun can reportedly fire hundreds of rounds and features quiet firing sound, small recoil, and no flash or smoke, making the electromagnetic gun appropriate for crowd control efforts in busy, congested environments.