Team removes biofouling from ship hulls using laser radiation
Marie Donlon | March 17, 2023
A team of scientists from Laser Zentrum Hannover e.V. (LZH), a research, development and consulting partner for industry, science and public authorities, has developed an environmentally friendly solution for eliminating biofouling.
Biofouling — which is the growth of algae, mussels and other marine organisms on the hulls of ships that increases a ship's flow resistance, and subsequently increases fuel consumption and carbon dioxide emissions — can reportedly be removed with laser radiation.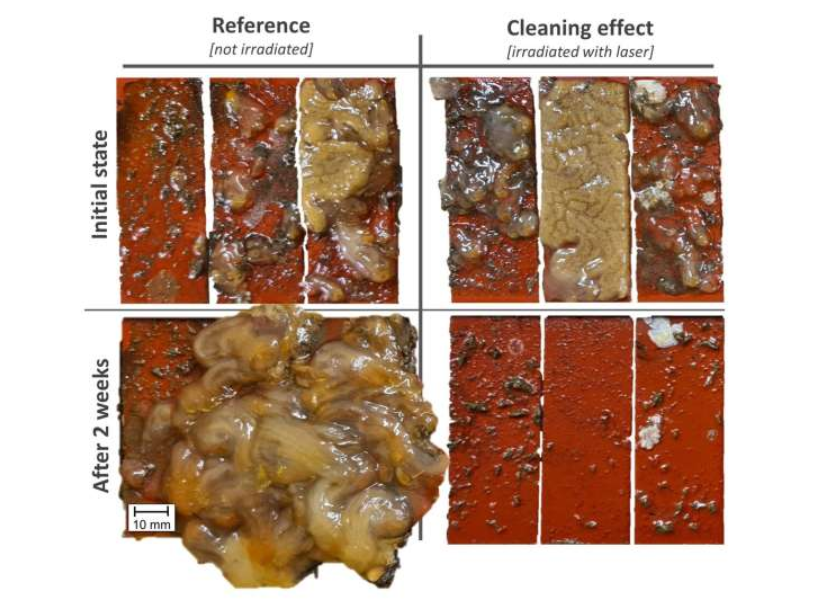 Source: LZH
In lieu of mechanical cleaning, which can damage the hull coating and introduce both organisms and residue from the ship's coating into the water, laser radiation can lethally damage marine biofouling underwater without damaging the coating of the ship's hull.
To accomplish this, the LZH scientists demonstrated that its laser radiation process damages the cells of the organisms so that they die and slough off in the water in a so-called time-delayed cleaning effect.