Mapping a path to a US offshore wind energy supply chain
S. Himmelstein | March 16, 2023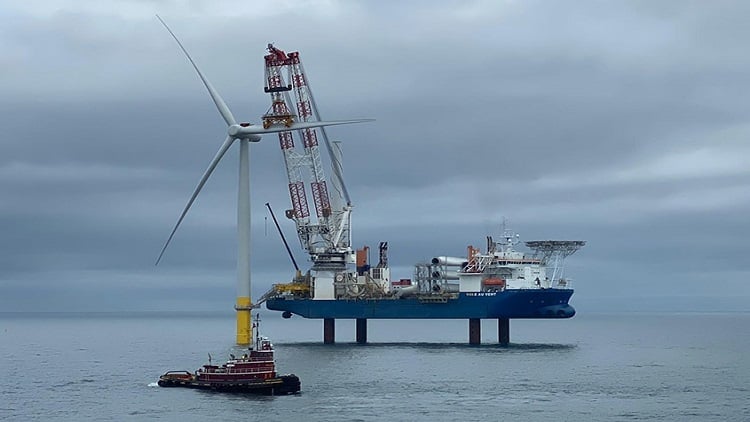 Source: Lyfted Media/Dominion Energy
Achieving the U.S. offshore wind energy goal of 30 GW installed by 2030, as specified by the Biden administration, will require 2,100 wind turbines, 6,800 miles of cable, thousands of components and hundreds of vessels. Reaching this target will open up employment for more than 44,000 workers in offshore wind, supply sufficient power to meet the annual demand of more than 10 million homes, and avoid 78 million metric tons of carbon dioxide emissions.
A fully domestic offshore wind energy supply chain is needed to position the energy developers to meet the 2030 targets. A road map formulated by the U.S. National Renewable Energy Laboratory, Tufts University and the Business Network for Offshore Wind identifies challenges and solutions to developing a nationally focused offshore wind energy supply chain that has the potential to manufacture all major components domestically by the specified timeframe.
Half of the U.S. offshore wind energy projects in the pipeline are at risk of being delayed beyond 2030 because of limited port and vessel infrastructure. This risk could be addressed with around $6 billion of investment in new/expanded ports and vessels.
A domestic supply chain that can supply up to 6 GW of projects per year will likely require an investment of at least $22 billion in ports, large installation vessels and manufacturing facilities. Additional investment will be needed in support vessels, workforce training and supporting supply chain expansion. This supply chain could be developed in 6 to 9 years. Additional development will likely be required after 2030 as floating offshore wind energy becomes more prevalent.