Develon introduces its DX89R-7 mini excavator
Engineering360 News Desk | February 15, 2023
Develon, a manufacturer of construction equipment has announced the release of its DX89R-7 mini excavator.
According to the company, the new DX89R-7 mini excavator replaces Develon's earlier iteration, the DX85R-3, and includes many of that version's features but with the addition of greater lifting capacity and horsepower. The DX85R-3 machine is equipped with a Develon engine and diagnostics tool and a reduced tail-swing feature, allowing for more power in cramped, congested worksites.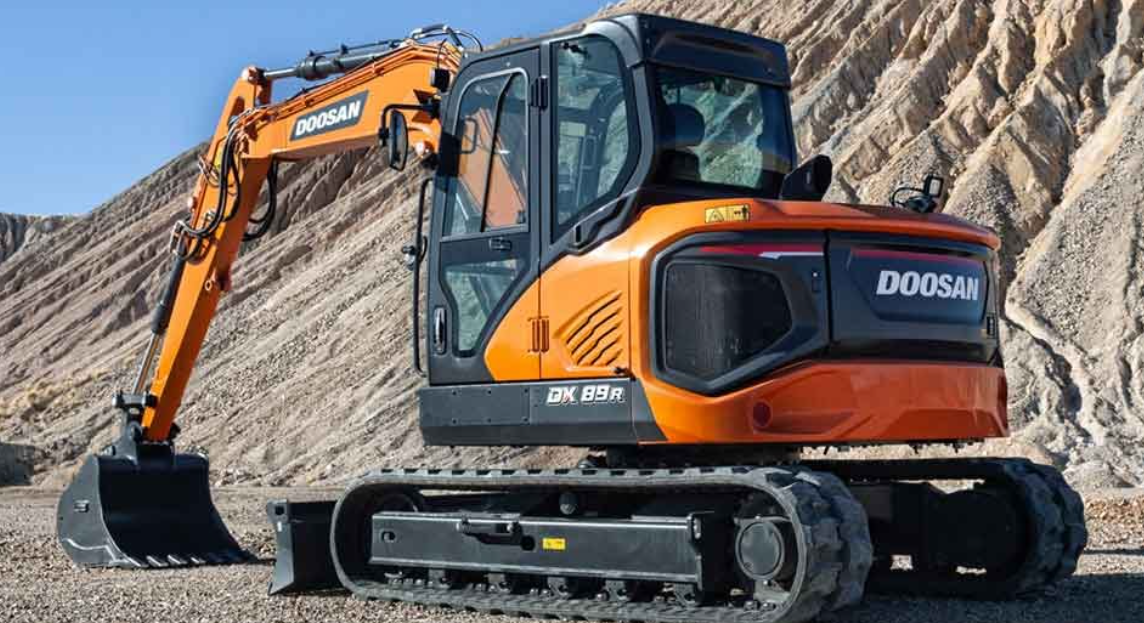 Source: Develon
"The new 9-metric-ton DX89R-7 excavator is a bridge between our smaller mini excavators and our crawler excavators," explained Thomas Lee, director of product management for Develon. "It gives our customers the flexibility of a mini excavator with more power and dig depth they may need without moving up to a larger machine."
The DX89R-7, which is powered by a Tier 4-compliant D24 diesel engine, offers increased productivity compared to its predecessor. Further, auxiliary hydraulic flow is included for operators using hydraulic-powered attachments with the mini excavator.
Additionally, the DX89R-7's increased operating weight and new counterweight design reportedly provides improved stability for increased lifting capacity, making it possible to move objects such as pipes, boulders or hardscape materials. Further, the excavator's traction force is also reportedly higher due to the machine's higher weight, which means that customers can push material more efficiently with a dozer blade.
The DX89R-7 can also reportedly be fitted with an optional long arm that provides nearly 2 ft of additional dig depth and reach. According to Develon, this can help reduce machine repositioning and improve cycle time when performing repetitive movements.
Additionally, the excavator features a quick coupler that can increase efficiency. Quick coupler piping also comes standard for the new DX89R-7 mini excavator and customers can also add an optional second set of hydraulics to operate multi-functional attachments, for instance, tilt-rotator accessories for mini excavators.
Similar to larger excavators, the DX89R-7 comes with a smart 8 inch touch screen, which enables operators to read machine performance indicators and change machine settings. Meanwhile, a rear-view camera can be viewed from the touch screen for enhanced job site visibility and safety. An optional 360-degree system also is available.
For more information, visit the Develon website.