Hydraulic excavator concept machine features a hydrogen fuel cell
GlobalSpec News Desk | May 22, 2023
Japanese construction equipment company Komatsu has developed a medium-sized hydraulic excavator that features a hydrogen fuel cell for achieving carbon neutrality at construction worksites.
This proof of concept is expected to expedite the commercial production of medium-sized and large construction equipment powered by hydrogen fuel cells.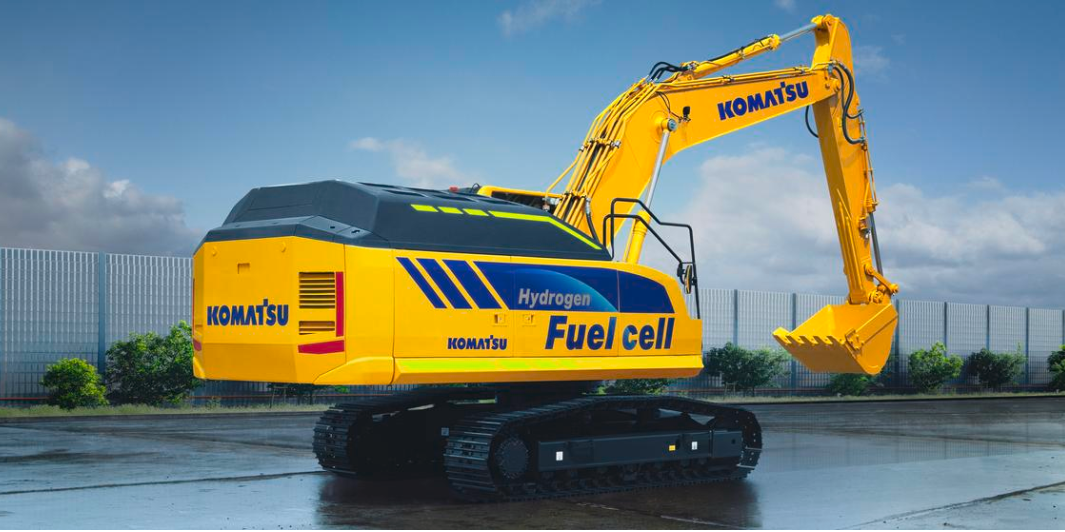 Source: Komatsu
Komatsu is reportedly aiming for a 50% reduction in CO2 emissions, while achieving carbon neutrality by 2050. To help its customers achieve carbon neutrality, the company has already developed hybrid hydraulic excavators and electric mini excavators.
The manufacturer has adopted a hydrogen fuel cell system and hydrogen tank developed by Toyota on its latest excavator. Using Komatsu's control technology and Toyota's hydrogen fuel cell system, the product is being developed toward zero exhaust emissions and a reduction in noise and vibration, while ensuring optimum digging performance and high operability as internal combustion engine-driven excavators.
Komatsu suggests that the medium-and large construction equipment requires a power source with higher energy density than that of small construction equipment, which has led to electrification with batteries. With hydrogen having higher energy density and shorter refueling times than recharging batteries, the fuel cell is considered a promising electrification option for these products.
To realize a hydrogen society and carbon neutrality, Komatsu is currently conducting PoC tests of its new concept machine.