World's first wireless pneumatic home elevator makes its debut
Engineering360 News Desk | January 24, 2023
India-based Nibav Home Lifts, a manufacturer in home lift technology, has unveiled its Series 3 home lifts, the world's first wire-free pneumatic home elevators that make vertical movements entirely on air, without using ropes, belts, wires or harnesses.
According to the company, because the technology uses only air for to function, it does not require any oil or lubrication. Series 3 is also the only elevator technology in the world that does not require any battery backup or temporary power supply in the event of power failure. As they come with a self-supported structure, these lifts eliminate the need for digging a pit in the house for installation.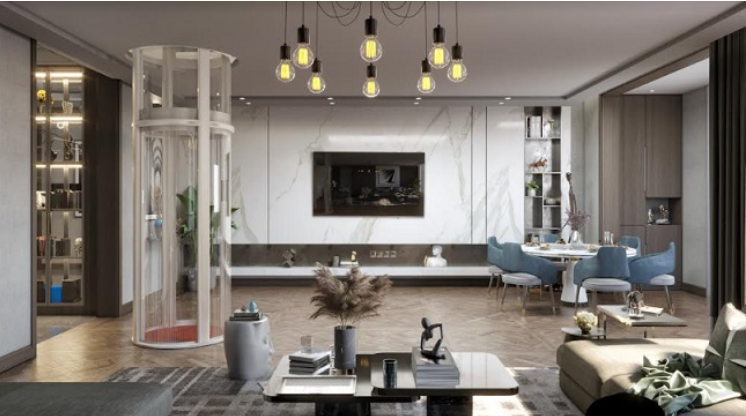 Source: Nibav Home Lifts
The wire-free lifts do not require a machine room, as no traditional components like controllers, electrical disconnects and pumps are involved. Series 3 home lifts arrive in a semi-assembled state — and can be put together without welding, taping, ducting or civil work. The lifts can be operated using a smartphone or a voice assistant like Google's Alexa.
Nibav's home lifts are eco-friendly, as they operate on single phase power and consume only 3.7 kVA of power — less than what is required to run a one-ton air conditioner when going up. They consume no power while descending.
Nibav Home Lifts use unbreakable glass technology called polycarbonate, a material used for bullet proof glass, which is 250 times stronger than normal glass. Series 3 lifts boast of safety features such as a telephone, light, fan, child switch, emergency descend and alarm. The Series 3 home lifts come in four modules. Further, the lifts come with four-layer safety features that include emergency landing buttons both inside and outside the lift's cabin. There is no need for any technical assistance to get out of the lift when power is cut.